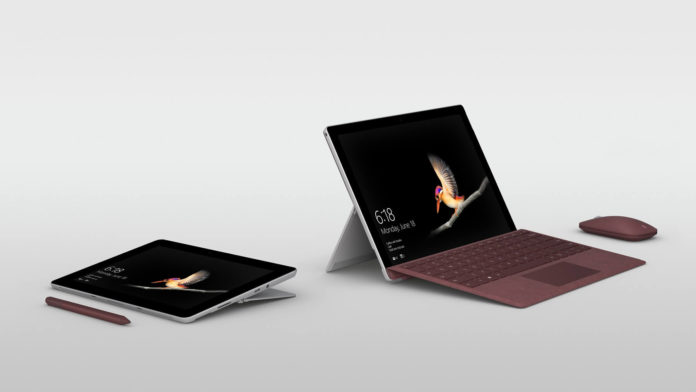 In about a month, Microsoft will unveil the next generation of its year-old, entry-level, the Surface Go. Design-wise, Surface Go 2 may not come with any significant improvements, but there'll be minor changes including a slightly larger display and the possibility of thinner bezels also cannot be ruled out completely.
The Surface Go 2 would be the most mobile tablet Microsoft has ever produced. I'm told that the Go 2 supports both LTE and WiFi 6, and we do have enough evidence to back this claim.
In addition to Surface Go 2, Microsoft also received FCC certification for WiFi 6 module (possibly AX200).
WiFi 6 for Surface Go 2 means better battery life as this wireless adapter comes with a new technology called "TWT" or target wake time, which makes it much easier for devices to sleep while waiting for next WiFi transmission and this could save battery life in some use cases.
According to European retailer listing, Surface Go 2 may come with 11-inch or 10.5-inch display, which is moderately larger than that of its predecessor. Microsoft's next-generation tablet might also come with slightly thinner bezels, but I'm not so sure if that's entirely true.
The resolution of the Surface Go 2 is likely to be 3:2, which is consistent with other Surface aspect ratios and the device would be able to pump out a bright light.
It seems likely we'll see Surface Go 2 with an adept combination of functionality, battery life and wireless connectivity. Microsoft is also adding an up-to-date Intel Pentium GOLD 4425Y to the device and the company will sell a more expensive variant with Core m3-8100Y and Windows 10 Pro.
Other features include NFC support, 4GB and 8GB of RAM, 64GB and 128GB of SSD storage.
Microsoft is planning to announce Surface Book 3 and Surface Go 2 in the coming weeks.