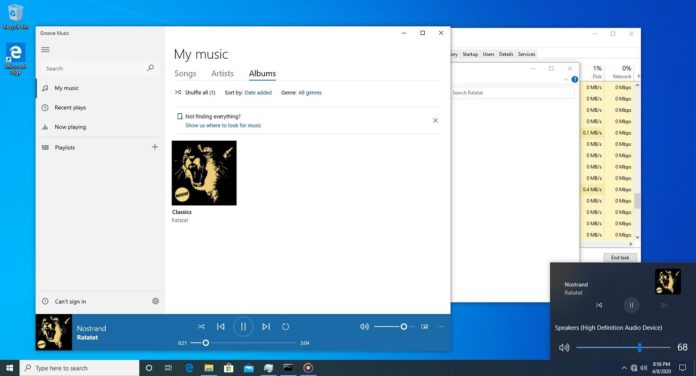 There are several highly-requested features in Windows 10 and a new volume flyout is one of them. As we reported recently, one of the most essential features of Windows – taskbar volume controls could be finally getting a big overhaul in Windows 10 20H2 update, which is due to release in October.
Windows 10 Build 19603 contains the new volume control that suggests there will be a new way to adjust your system's sound in the near future.
Microsoft remains tight-lipped on the likelihood of revamped Windows 10 audio controls and Brandon LeBlanc previously said the company wouldn't comment on unreleased features for consumers.
The new volume control design seems to be inspired by Windows 10X and it has Fluent Design too, which is actually a good thing, as users have been requesting for some new design elements.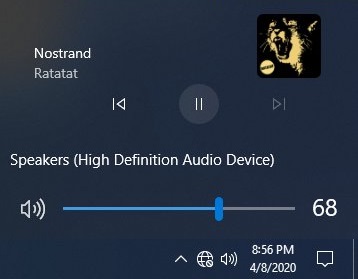 At the moment, Windows 10's built-in volume control, which can be accessed from the icon of the speaker in the taskbar, is pretty basic, but it looks like it will be updated to become much more useful.
As you can see in the above screenshot, the new volume control menu still supports third-party apps such as Spotify. It will also feature multimedia playback controls, so you can play, pause, skip tracks, and adjust the sound when you're playing music.
If particular music comes with the album artwork and meta information, details such as the singer, album or series name will also be displayed. In our own testing, the volume control menu works with major media playing apps such as Spotify and Groove Music.
Microsoft is testing another feature called 'What's new' page in settings, which will highlight the new features in the OS and it's hidden in code because it's not yet ready for consumers.
The new volume menu popped up in Windows 10 20H2 and we'll hear more about this when it is ready.