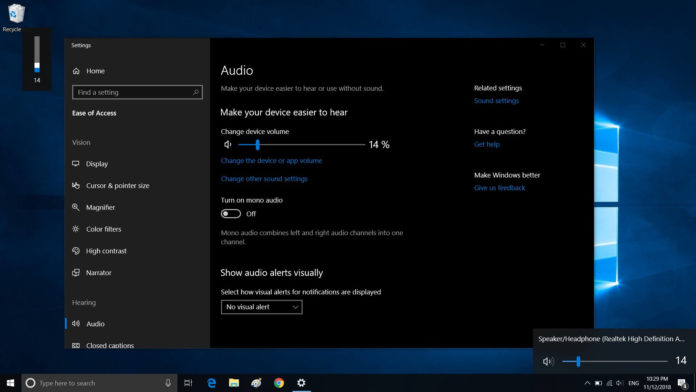 Way back in 2018, a leak revealed Windows 10's built-in volume control could get a significant overhaul in a future release. For some reasons, Microsoft decided to delay Windows 10's new volume controls but the feature could be making a comeback later this year.
In the codebase of Windows 10's latest preview Build 19577, there are new code bits of the revamped volume controls, which suggests that Microsoft is still working on it and the idea hasn't been cancelled yet.
Right now, volume controls for Spotify, Groove Music or web browsers show up in the top left corner on Windows 10 when music is playing and users press the volume key. Windows 10's volume flyout allows users to play, pause, or stop with multimedia keyboards and mouse.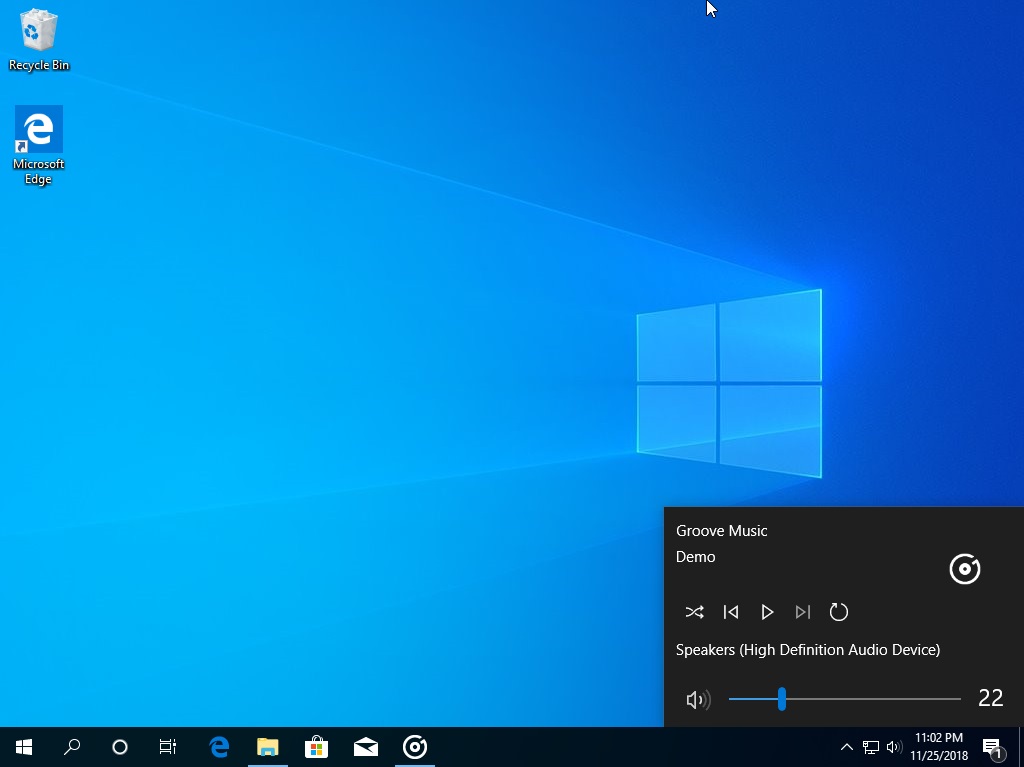 It appears that Microsoft is planning to move all these controls to the new volume flyout, which you can access by clicking the volume icon in the system tray.
Currently, taskbar flyout only allows users to control the volume of the headphone or speakers, but a future Windows 10 update will also allow you to access the media controls.
The new flyout also shows the album cover of the music along with the app name that's playing the music. In theory, the new flyout should work with all the existing apps that already support Windows 8 era left-aligned volume flyout.
In our testing, the updated flyout launches only when we click on its icon in the system tray. It currently doesn't support keyboard multimedia keys.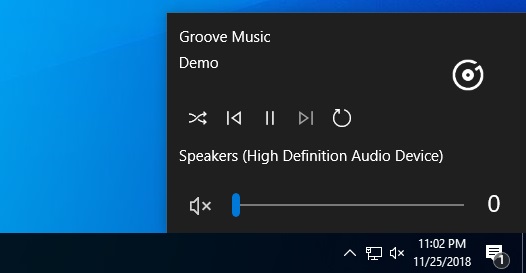 There's a chance that the new volume controls would become available for users in the Windows Insider Program later this year, but the arrival of the updated volume bar is still uncertain.
Obviously, these changes will not ship with Windows 10's 20H1 (version 2004 update), which has been finalized and is set for public rollout in April/May 2020.