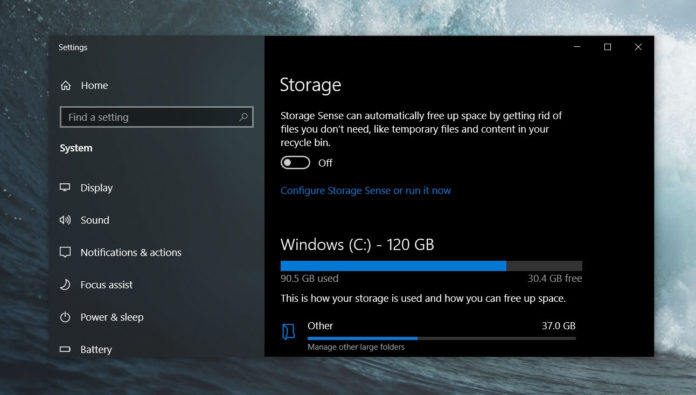 The hard drivers come in with terabyte options, but it doesn't take a lot of time until we fill them up with tons of games, apps, files, documents, videos, pictures, and other contents. If you run out of storage, you will start noticing slow performance and as well as problems installing new Windows 10 updates.
Windows 10 includes 'Storage Sense' to help you clean up unnecessary and temporary files as well as Windows Update cache. With Storage Sense you can easily free up space and Microsoft is planning to make Storage Sense better in the next release of Windows 10.
With Windows 10 20H2 Update, Microsoft is adding user cleanup recommendations in Storage Settings. With this new feature and updated user interface, Microsoft says it can help you find out the large files, so you can quickly free up space to store more important files.
Microsoft warns that Windows 10 cannot whether you want to delete personal files or not. The feature is not AI-based and it simply gathers all the content in one page under 'recommendations' section.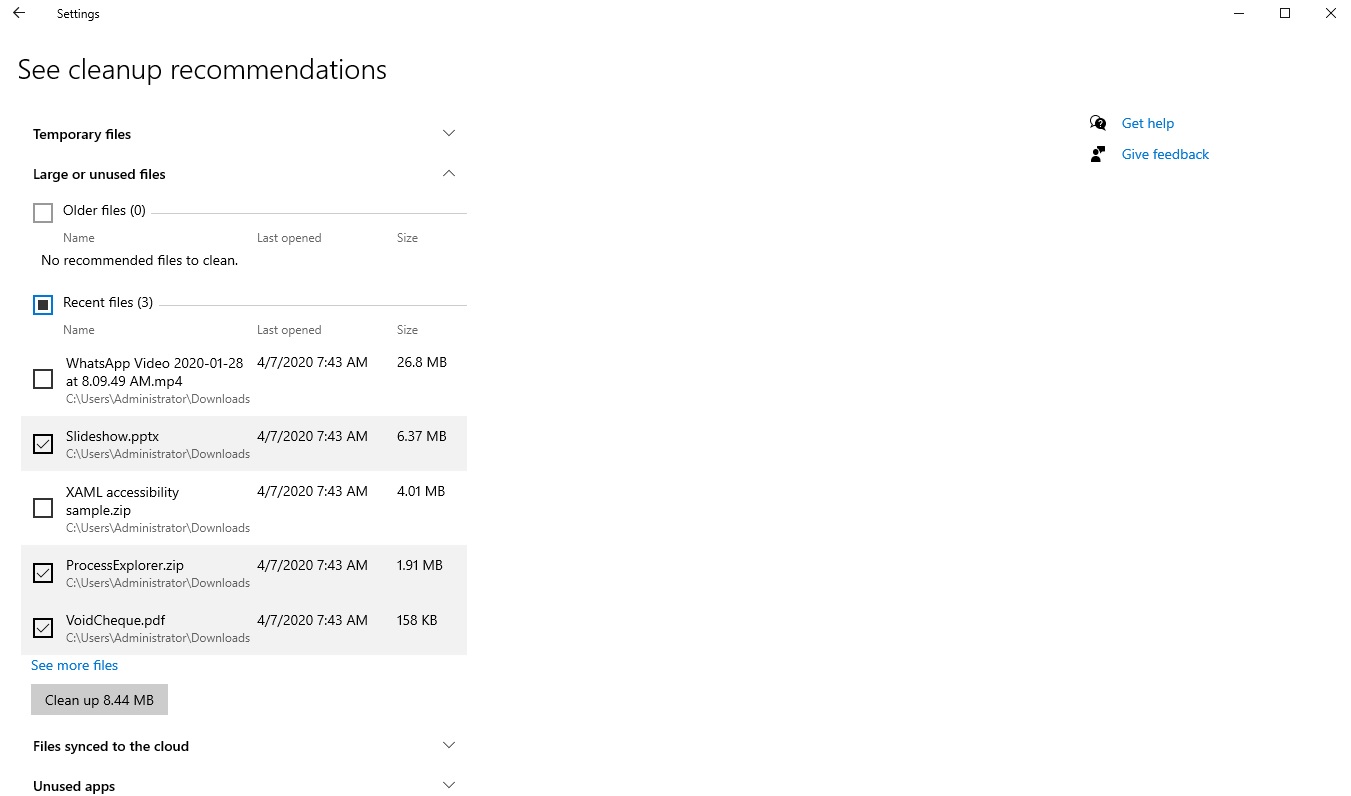 With cleanup recommendations feature, you can delete personal files, uninstall unused apps, remove local copies of files synced to the cloud, and can also find out the 'recent files'.
In 20H2 update, Windows will gather all the large files in one single page and let you remove them with a few clicks.
If you free up space, remove files already stored in the cloud, or uninstall unused apps, you can improve Windows performance and reduce the chances of problems as you install updates.
Microsoft is currently testing updated Storage settings in Windows 10 20H2, which is the fall update of 2020. The 20H2 release is codenamed "Manganese" and it'll be a very minor release that will look and act like a Cumulative/Monthly update when it is released in October/November.