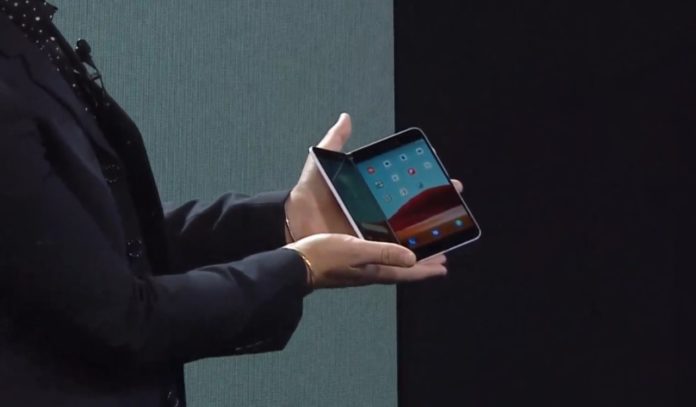 Surface Duo is Microsoft's first step into the Android hardware market and it is one of the most ambitious projects announced by Microsoft lately. For Java and Kotlin app developers, Microsoft has now shipped a new preview of its dual-screen layout control. This project has also revealed new control and UI elements of Microsoft's Android experience.
In the new developer documentation, Microsoft explained how Surface Duo will work with different screen orientations. The company also shared details of the new screen modes supported by its first Android phone.
Microsoft says Surface Duo supports 'Screen Helper' that contains four functions to allow apps to recognize where the hinge is on the display. Surface Duo can run apps in both portrait and landscape orientation, so apps should be able to use entire screen estate if the device is used unfolded or if the user wants to.
Apps can also recognize the size of the two screens and span across two screens when initiated by the user.
So as it turns out, apps will run on the Surface Duo in all possible layouts, including single-screen, both screens, and in portrait and or landscape mode with two different apps.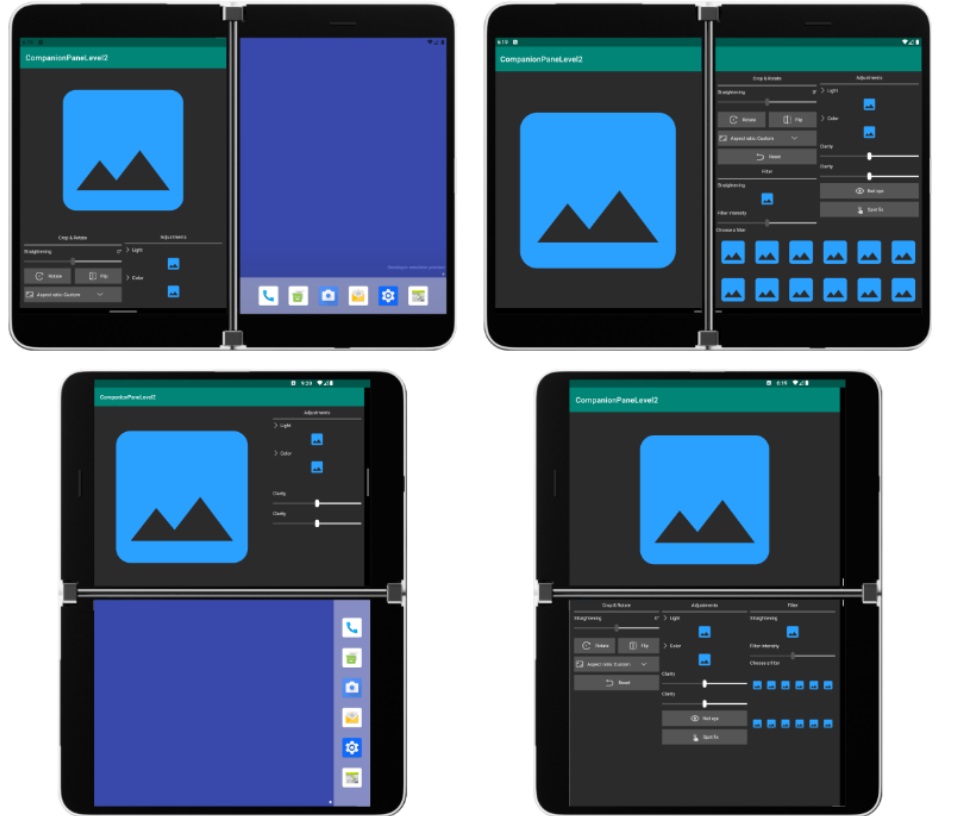 For Surface Duo and its upcoming dual-screen devices, Microsoft is also allowing developers to lay out UI elements in all possible views that a user may encounter.
There is also a 'Screen Manager' that allows apps to respond to Surface Duo's different use cases. For example, apps will adjust automatically when you use a single screen and open the device to use both screens as required.
Microsoft is betting big on its new dual-screen device and the company is also working with developers to improve app compatibility on Duo.
Surface Duo comes alongside Windows 10X-powered Surface Neo, and Microsoft is planning to launch the Duo in summer.