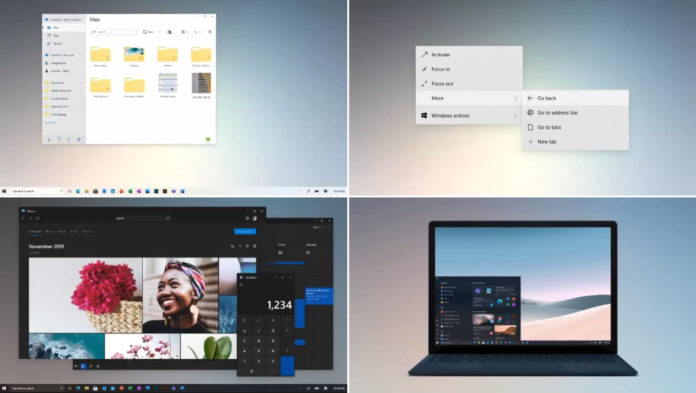 According to a job listing, Microsoft could be working on several improvements for Windows 10's existing features including Windows Indexer, notification system, localization, and more.
There's an interesting job posting published on Microsoft's career portal that we spotted earlier today. Microsoft is seeking a Software Engineering Manager for its Application connectivity team to improve existing features on Windows 10 and also prepare them for Windows 10X.
The posting makes specific mention of a new term 'dial-tone' reliability, described as the new objective for Microsoft's notification system. In the job post, Microsoft promises to make Windows 10 notification system more reliable to deliver notifications on time from both first-party and third-party apps.
In addition to a new notification system, Microsoft is also working on an improved version of Windows Indexer, which powers Windows Search and File Explorer.
Users have reported that the Windows Indexer process can cause high load situations on some machines, especially when search indexing runs. According to this new leak, Microsoft is finally making changes to Windows Indexer that would allow users to 'rapidly find their files and information'.
Support for cloud-clipboard and application sharing across Windows and Microsoft devices is also being improved.
"COSINE is responsible for several critical components that enable sharing and connectivity for all Windows applications including clipboard and sharing; localization and indexer; and notifications. We are now recruiting for a Development Manager who will take the team to the next level," Microsoft noted.
It's unclear when these changes will be shipped to Windows 10, but Microsoft says it plans to work on these features 'as needed' to support next major releases of the OS.
The next major update is Windows 10 May 2020 Update, also known as 20H1 update, but as that is due to arrive in May 2020, it's very unlikely that new indexer and notification system will appear in this.
As Microsoft is still looking for engineers to advance the work on this project, we'll have to wait longer.