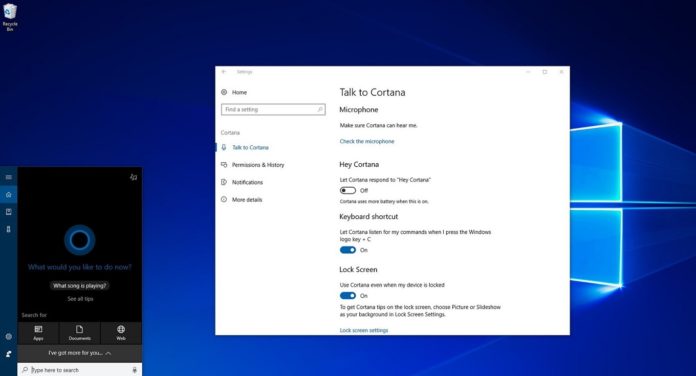 Microsoft's digital assistant Cortana was first unveiled with Windows Phone 8 to make your life easier and more efficient, before making its way to Windows 10, Android, and iOS.
Cortana was once a big part of Windows 10, but Windows Phone is now dead and very few people use Cortana on a Windows PC.
Windows 10 currently powers more than 900 million devices and Cortana should have been a bigger name than its two competitors, Google Assistant and Amazon Alexa. And yet, Microsoft says only 150 million users actively use Cortana. It's possible that the old data also included consumers who may have used Cortana to search for their local files.
In 2019, Microsoft said it was separating Cortana from Windows Search to innovative both features independently and the company is now turning Cortana into an app. Cortana is now available as an app on Windows 10, but it's still moving out of the public eye and recent Cortana improvements were also aimed at businesses.
CEO Satya Nadella also said the company no longer sees Cortana as a competitor to Alexa, Google Assistant and other digital assistants.
With Windows 10 version 2004, Microsoft is making Cortana a second-class citizen of the OS for consumers. Windows 10 20H1 update turns Cortana into a digital assistant that's aimed at businesses and Microsoft is slowly doing away with the consumer-focused digital assistant approach.
Cortana is not a dumb assistant, but its consumer-centric approach has failed and it's also because the competitors have gotten way smarter.
Cortana has a new name internally
Microsoft is reportedly planning to integrate Cortana with Microsoft Teams, a Slack competitor aimed at businesses and enterprise.
Businesses will be able to use Cortana to send files, present content and do other things while the employees are in meetings.
It also appears that Microsoft is referring Cortana as "Microsoft 365 Assistant" internally, which suggests Cortana could soon be named "Microsoft 365 Assistant" on Windows 10 and other platforms too.
Microsoft may rebrand its digital assistant publicly to confirm Cortana's new focus—businesses.