Microsoft recently announced the new Xbox Series X and the company is also working on an improved Xbox One controller. As per a new patent application, Microsoft's new Xbox One Controller could come with a few meaningful tweaks, while retaining signature features and design.
A patent titled 'Thumbstick for user input device' was published in February 2020 and it points to Xbox Controller improvements. The patent aims to improve the tiltable components of the controller.
Further, Microsoft says the controller has been modified to provide improved tension-adjustment functionality to accommodate different users with different preferences for the tension applied to a thumbstick during manipulation.
"For example, a thumbstick with higher tension provides greater resistance to being tilted by a user's thumb or finger relative to a thumbstick with lesser tension. Some users may prefer higher tilt tension in a thumbstick, while others may prefer a lower tilt tension," the patent reads.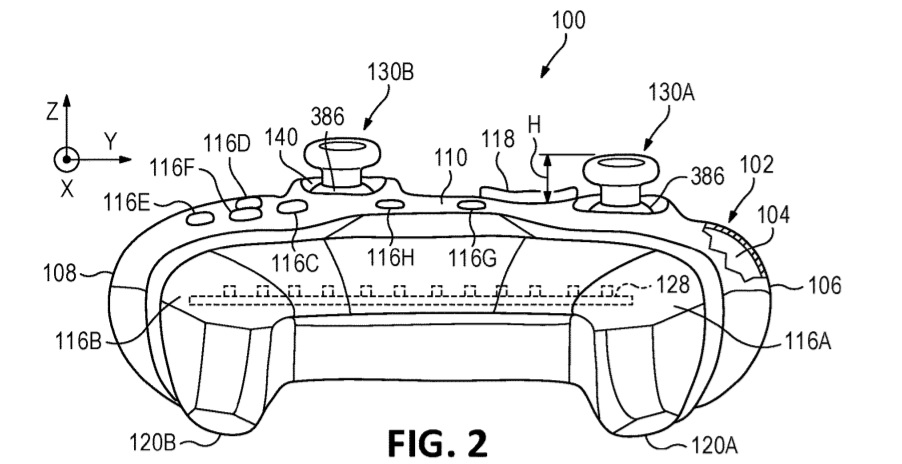 The patent filing also points to other under-the-hood improvements. In the filing, Microsoft says the Controller has adjustable-tension thumbsticks that utilize a threaded engagement between a tiltable post and a base coupled to the thumbstick cap.
"The tiltable post comprises external threads at a distal end, a post anchor feature, and a proximal end opposite to the distal end. An adjustable tensioning mechanism is configured to modify a tilt tension of the tiltable post," the filing reads.
Microsoft has highlighted other improvements to the Xbox One Controller as well and all these changes won't make any changes to the design of the controller.