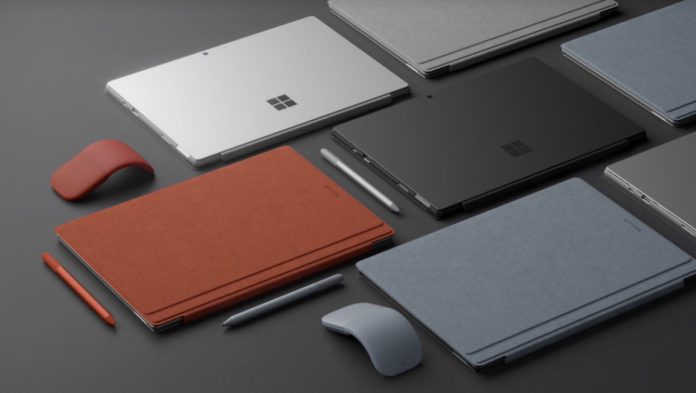 Some Surface Pro 7 and Surface Pro X owners are reporting that they are experiencing 'extreme' accuracy problems with their Surface Pen, and Microsoft hasn't acknowledged the widely reported issue yet.
We have come across multiple threads on Microsoft's own help forum and Reddit where users have documented the annoying problem with their expensive Surface products.
Surface Pro 7 and possibly other Surface models may have a bug causing 'extremely inaccurate' detection of the pen when the palm is resting on the screen.
According to user reports, as soon as skin makes contact with Surface Pro 7's display, Surface Pen starts experiencing accuracy issue and the stylus could detect only 5-20 levels of pressure, instead of 4096. Some people received a replacement for a Surface Pro 7, but that replacement was also affected by same accuracy problem.
"I'm also having this issue on a regularly basis. Sometimes the pen seems to be jumping around by more than 5 mm, making it extremely hard to write. Unfortunately when calling support they didn't know that issue. Because of other issues they already sent me a second Surface Pro 7 which has the exactly same issues," a user explained in a Microsoft's forum posted created last year.
"Surface Pro 7 (i7, 16GB, 512GB SSD) here; exact same issue with staircase pressure curve when hand is touching the screen at the same time (no other issues with offset etc). Had this from day 1, currently on win10 build 18363. Problem exhibits itself both on battery and with power supply connected (tried both the one that came with the device and power via USB-C from a monitor). Really ruins the inking experience, hope this will be diagnosed and fixed soon," another user said.
It appears that the problem is linked to Surface firmware and it could be resolved with a software update.
As we have mentioned above, Microsoft has yet to acknowledge the reports of Surface Pro 7's botched pressure detection mechanism.