Microsoft's Surface Book 2 is long overdue for an upgrade and it appears that Microsoft will push the limits even further with the next version. The long-awaited Surface Book 3 could come sport an entirely new thermal management system that would keep it cool under different processing conditions.
According to a patent filing uncovered by us, Microsoft's Surface Book 3 may come with adaptive airflow guides. Based on the description of the patent, the mysterious device appears to be part of the Surface line, but the technology can be implemented in gaming consoles as well.
In the filing, Microsoft says airflow guides may provide optimal thermal management for laptops and minimize acoustics (mechanical waves) in the device for a plurality of rotational fan speeds.
The company also suggested that its new optimal thermal management may deliver improved performance and increase in Surface Book's life expectancy.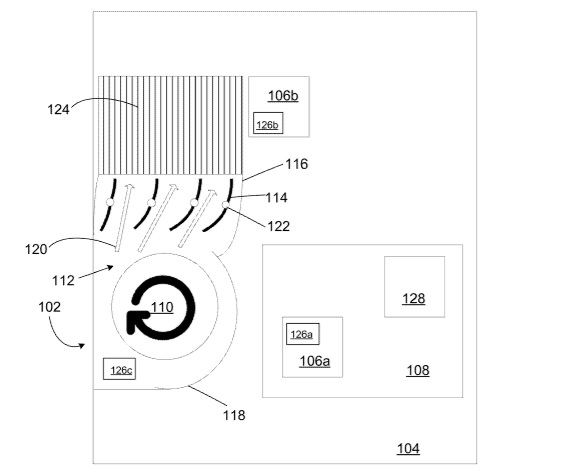 The thermal management includes a fan and the fan has been designed to move air through an open outlet of the fan. The system also uses one airflow guide, which is positioned adjacent to the outlet opening.
The airflow guide's role is to direct the movement of the air from the outlet and reduce heat within the flagship device. Multiple airflow guides are used and one is configured to pivot about an axis to move between a first position to a second position based on a change in rotational speed of the fan.
The function of adaptive airflow guides is apparently based on the temperature detected by the thermal sensors. Based on the data, fan speed may be set and one or more airflow guides will be adjusted to adapt to the airflow configuration for the specific fan speed.
In an effort to efficiently cool the computing device, the fan speed may be adjusted (e.g., increased) to meet the new demanded cooling capability," the company noted.
In simple words, Microsoft is claiming that the features of the new thermal system may provide better heat management in laptops and 2-in-1s.