For some users, Windows 10's optional cumulative update KB4532695 is causing blue screen of death—or BSOD critical errors. The update also causes audio issues on desktops, according to Windows 10 users.
For some background, Windows 10's latest optional patch was released as a fix to another update that caused File Explorer search issues. While the patch fails at its primary task of fixing the Explorer issues, it is also causing a new set of problems for customers.
The blue screen of death—or BSOD—is an infamous issue that appears when Windows 10 encounters a critical error. When Windows can't recover from the critical error due to the drivers or faulty update components, a BSOD error appears.
BSODs are generally caused by hardware, software and driver problems, but sometimes they can be caused by issues with Windows 10 update. Some users are reporting that the optional Windows 10 KB4532695 is responsible for sudden BSODs on their computers and some are also reporting slow boot times.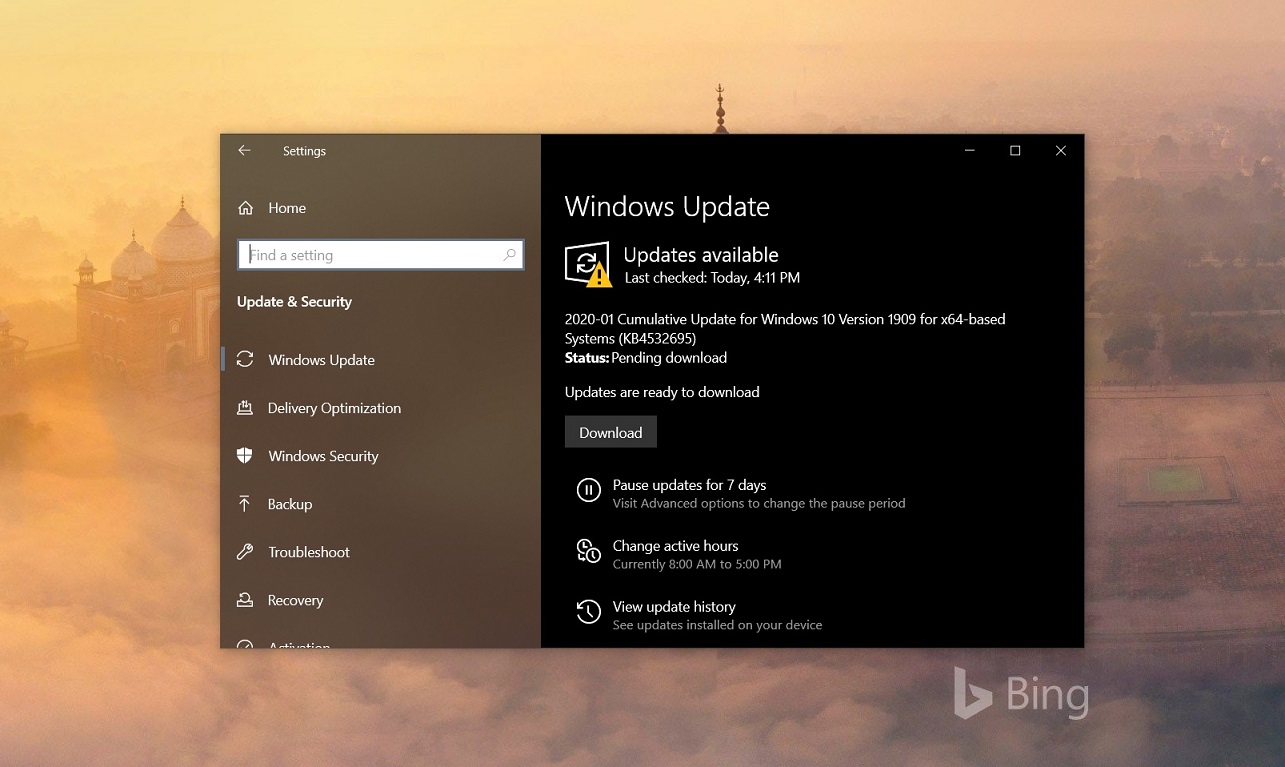 Apparently, BSOD and other issues can be resolved by uninstalling the botched update, which is optional and it installs only when you manually click on 'Download and install' option.
Our readers confirmed that the update may cause a BSOD:
"I can confirm, got a BSOD after installed KB4532695," a reader said. "Same. However I ended up doing a clean install, installed KB4532695 again to test and now its stable," another commenter noted.
Users have also documented the problem on Microsoft community forum and Twitter.
"My desktop just updated to 1909 and tried to reboot.  It locked up and won't boot up.  In fact, it does not respond to the power button at all.  I can not access the BIOS or do anything at all.  This update had been a problem in all my computers, usually slowing down the computer or locking up the screen. This is the first time that I have been unable to uninstall the update to regain the use of the computer," a user said in a Microsoft community forum post.
"As soon as I got the latest update, I keep going in these boot cycles. Just endless, telling me an error had been found. Then when Windows boots up, it eventually crashes. I've reinstalled Windows from an ISO image, same problems. I've restored from a back up from three weeks ago, same problems. I've come realize that this new update is a huge trouble," another user noted who termed this update as 'crazy'.
It also appears that the patch can conflict with audio drivers or with your sound card software, and disable audio. Some have said that the audio stops working after installing the patch, while others say updating Intel drivers may bring back the audio.
There are not many people reporting the BSOD problems, so it's safe to assume that this is not a widespread issue. If you're experiencing any issues, your best bet is to uninstall the KB4532695 until Microsoft issues a patch next month.