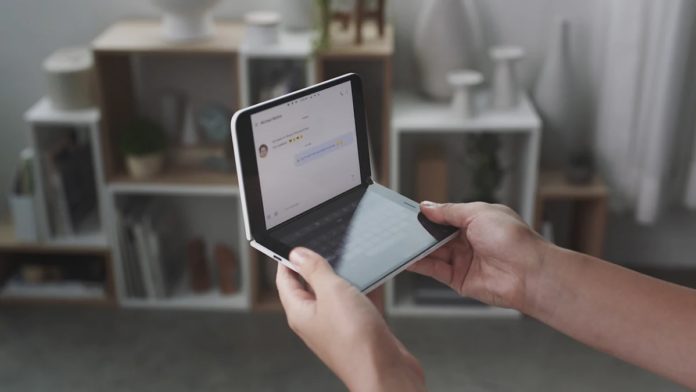 In October 2019, Microsoft unveiled dual-screen Surface products, which feature two displays connected by hinges rather than a single bendable screen. While a device with a hinge in the middle may look a bit archaic, it may not have durability issues that come with a foldable screen like the Galaxy Fold's.
Samsung Galaxy Fold features an OLED panel and there is a plastic film to protect the display from damage. Surface Duo and Neo will probably be a more durable device than Galaxy Fold, Huawei Mate X or any device with an actual foldable screen.
While Microsoft understands the durability issues that come with a foldable screen like the Galaxy Fold, the company hasn't given up on the idea of devices with a flexible screen. In a new patent filing, Microsoft has revealed how it plans to build a Surface product with a single flexible display.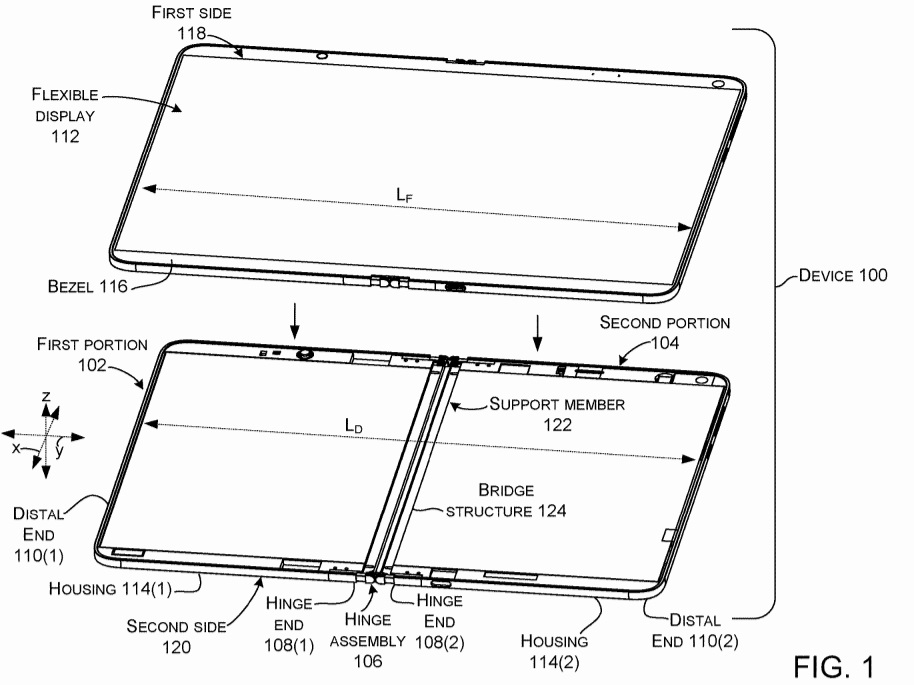 In a patent tiled 'Hinged device', Microsoft has described a device that has first and second portions and a flexible display positioned over both portions. Microsoft says the patented device is using a cord to determine a length of the hinged portions relative to the flexible display.
Microsoft says cord acts as a position of support for the flexible display depending on the orientation.
"To accommodate the flexible display, the effective length of the device underlying the flexible display can be decreased by forcing the hinge guides (and thereby the first and second portions) toward the hinge assembly. However, this bias can be overcome by the cords 326 when the cords experience relatively long pathways," the patent reads.
The first and second portions will rotate relative to the hinge axis and cord gives support to the structure. The device also has a cam that has been designed to force support away from the hinge axis unless the orientation is 180 degrees.
The filing suggests that Microsoft is considering flexible display devices as well, but we don't know if they will convert this idea into a product.