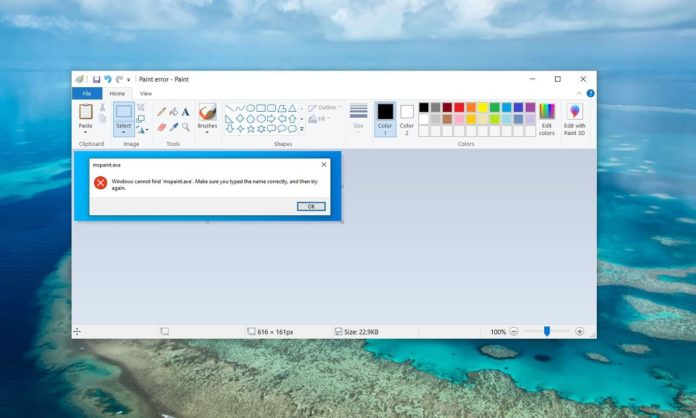 Windows 10 20H1, also known as version 2004, will introduce multiple new features and under the hood improvements to the operating system. Windows 10 version 2004 also includes a new Optional features settings page and two important tools—Paint and WordPad are now optional.
In Windows 10 20H1, Microsoft is offering both Paint and WordPad as optional features. We have verified this in Build 19041, which is the rumoured RTM candidate.
Many Windows 10 optional features are enabled by default and can be disabled through the Settings application in Windows 10. You can open Optional features page via Settings app and it lets you manage certain businesses apps or features such as OpenSSH Server or WMI SNMP Provider.
With Windows 10, Microsoft has started to turn some core Windows apps into optional features. After Windows Media Player, Microsoft has added both Paint and WordPad to Optional features list, but both tools are still enabled by default, unlike Media Player.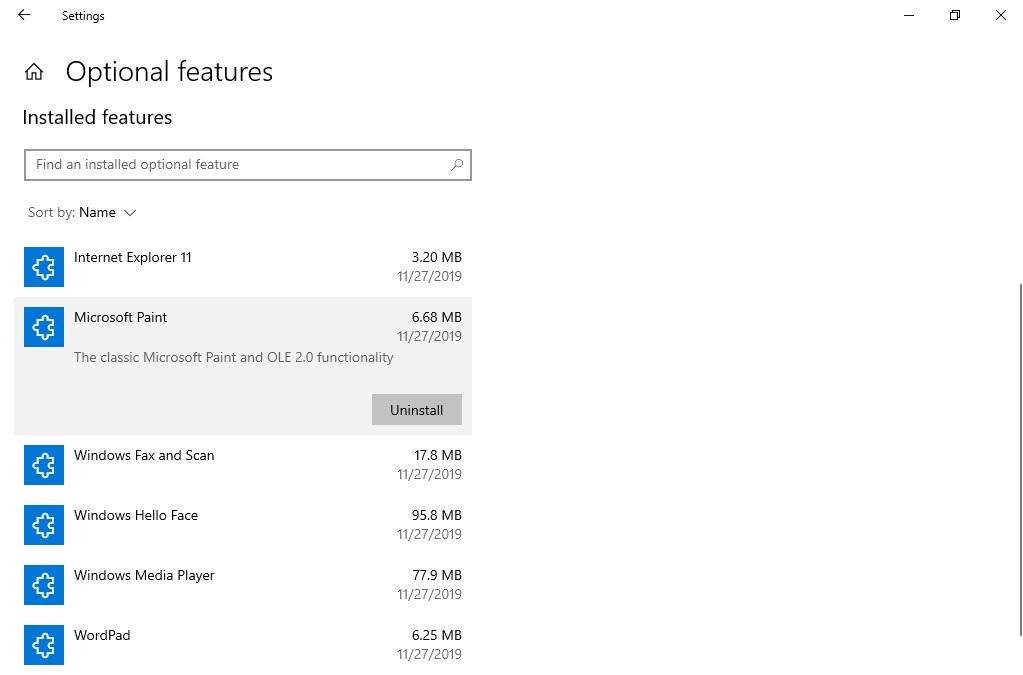 This change does not remove Paint or WordPad from Windows 10, but you can now disable both apps and also remove traces of these apps from the Start Menu and other locations.
The size of Microsoft Paint is 6.68 MB and WordPad occupies 6.25 MB of your internal storage.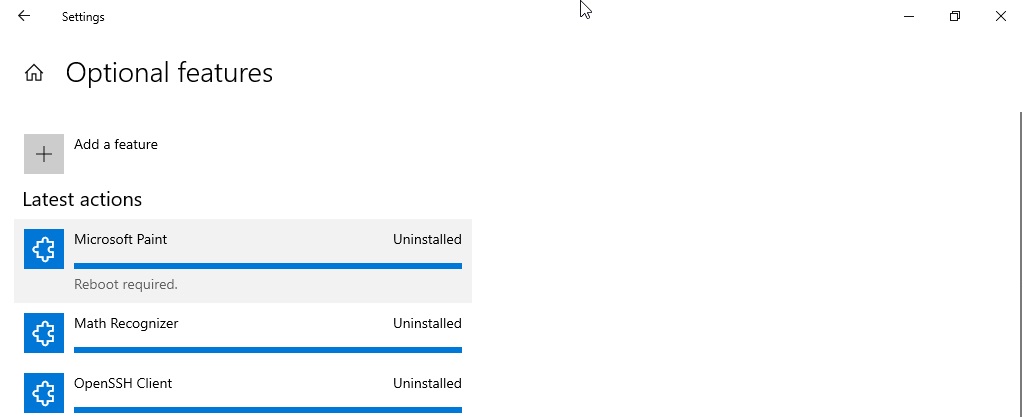 As you can see in the above screenshot, a system reboot is required to uninstall Paint and WordPad. After reboot, both apps disappear from Start menu search and Windows Run.
In previous versions of Windows, you cannot disable or uninstall Paint and WordPad.

Microsoft's decision to make these apps optional doesn't mean that the tools will be removed in a future Windows update.
The tech giant previously considered bringing Paint to Microsoft Store, but the company decided against removing it from the OS. As for WordPad, Microsoft has yet to announce its future plans for the word processor app.
Windows 10's 20H1 update has already been finalized and Microsoft is expected to ship it to the mainstream users in April or May. After 20H1 rollout, Microsoft will begin working on 20H2 for October/November launch.