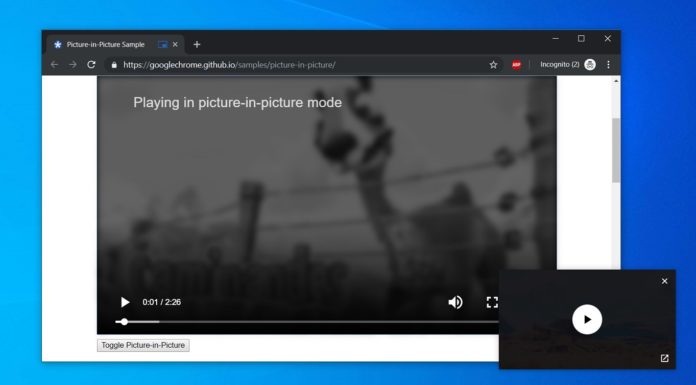 Google has been working on a global media controls feature for Chrome that lets you control media content playing in the background. The feature allows you to control videos and music playing in Chrome right from your browser toolbar.
Over the weekend, Google pushed out a silent change to Chrome on Windows 10 that brought the ability to control the media playback buttons from the browser's toolbar. After installing the server-side update, Media Playback Controls should be available without users first needing to manually enable a flag.
The update is rolling out gradually and will hit all installations of Chrome 79 within the next few days, but you can always go to the flags menu and manually trigger the new media playback controls.
Enable Media Playback controls in Chrome
Launch Google Chrome.
Head to chrome://flags menu and search 'Global media controls'.
Enable the flag and relaunch the browser when asked.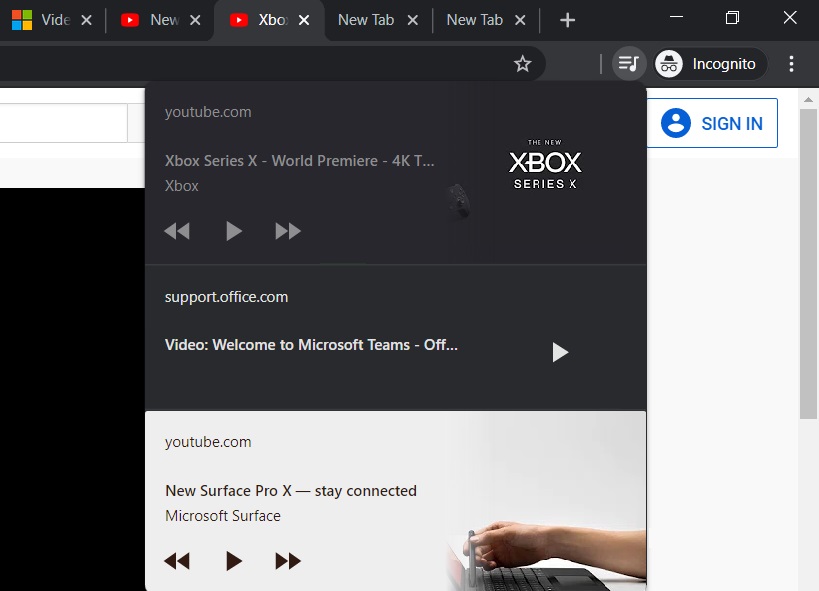 After a browser restart, a play button should show up in toolbar whenever you have media playing in background or foreground.
If you don't see the option, head to YouTube and play a video. A play button would show up next to the address bar and clicking it will display the metadata of the media content—title, source of the content, and a play/pause and skip buttons.
Chrome's media controls feature is not just limited to YouTube. It works for all modern websites such as Spotify, Netflix, Amazon Prime, Dailymotion, and Microsoft.
It's a minor addition but it would prove really useful as you no longer need to hunt down the tab which is playing sound.
It's also worth pointing out that Microsoft has been working on media controls for Chromium-based Edge browser too. Other Chromium-powered browsers will also receive the media playback controls in the coming months.