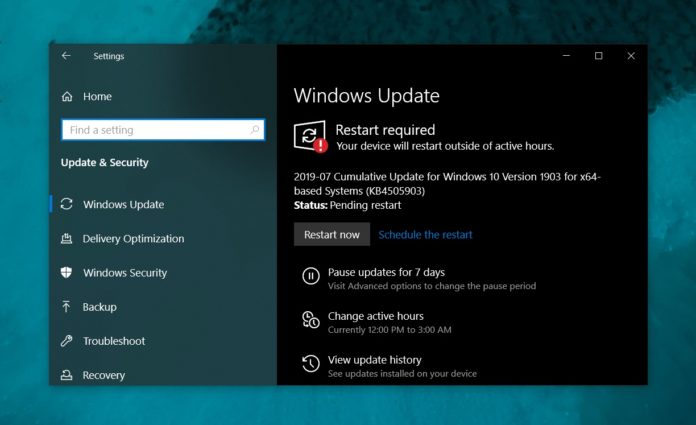 Windows 10's next major update scheduled for release in 2020 will feature a new way to update and install optional drivers. In the changelog of Windows 10 Build 19536, Microsoft has confirmed that the firm is still working on an easier way to install drivers and monthly non-security quality update.
This feature was announced with Build 19536 and Microsoft says users will be provided with a new section in Windows Update to manage optional updates without third-party software or Device Manager.
Windows Update's Optional Updates section will let you see all optional updates including drivers and monthly non-security updates in one place. This means you no longer need to use an app or Device Manager to update a specific driver.
According to Microsoft, Windows Update automatically keeps your drivers up to date, but Optional Updates option will give you more control over installation and updates for certain drivers.
"We're still working on making it easier for you to see all optional updates (including drivers, feature updates, and monthly non-security quality updates) in one place," the company said.

It's not clear if Microsoft is planning to roll out Optional Updates feature with Windows 10 version 2004. While ETA isn't available just yet, it's likely to happen sometime in 2020.
Straightforward approach for future updates
Microsoft has also made changes to the Fast ring, as the Redmond giant is moving to a new and more straightforward approach for future Windows 10 releases.
The new features and improvements that will be included in preview builds won't have a release date and they'll be implemented in any major Windows 10 release. This will allow Microsoft to test new ideas with users more frequently and offer more stable releases at the same time.
Windows 10 20H1 (version 2004) is the next feature update for the operating system with new features for everyone including gamers, consumers and businesses.
Windows 10 version 2004 with Task Manager, Cortana, Cloud Recovery, and other improvements is scheduled to land in the spring of 2020.