Windows 10 20H1 update will turn Cortana into a separate app within the operating system. In Windows 10 20H1 preview builds, Cortana is a standalone and independent app. That means you will be able to update Cortana as any other app from the Microsoft Store.
Windows 10 20H1 update will also introduce the ability to shift the Cortana window around, away from the taskbar. The changes are included in Windows 10 Build 18975 for Fast Ring Insiders
Just like other Windows 10 apps, you will be able to grab the title bar and drag the window anywhere on the desktop. You can also resize the window of Cortana and minimize or maximize it.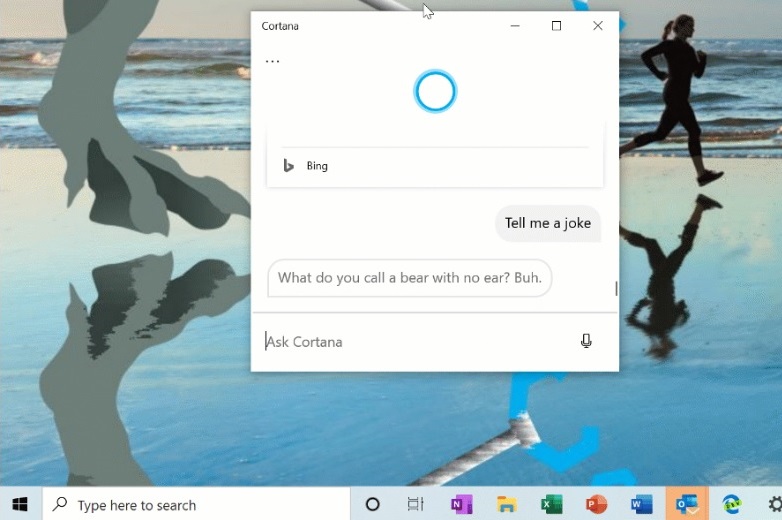 Another change recently implemented in preview builds was the introduction of Cortana's keyboard-friendly chat-based interface. This allows Microsoft's digital assistant to remember the context of the messages and enables natural interaction with users.
All these changes could convince Windows 10 owners to keep Cortana around for longer on the desktop and use it more frequently.
Other improvements
Windows 10 Build 18975 also introduces the ability to rename virtual desktops, so you can easily differentiate between the multiple independent workspaces. The other changes in this release are mostly bug fixes and improvements, including fixes for an issue where "Bluetooth and Other Devices" and "Printers and Scanners" settings would not render properly.
One of the known issues in the update is associated with Windows 10's new Cloud Reset feature. According to the Redmond firm, Cloud Reset feature may not work properly when specific optional features such as SNMP and CMAK are enabled.
If everything goes as per Microsoft's scheduled plan, Windows 10 20H1 will be finalized in early 2020 and it would become available to everyone in the spring.
In addition to Cortana improvements, Windows 10 20H1 will make Notepad updatable from Store and it will also add disk type within Task Manager.