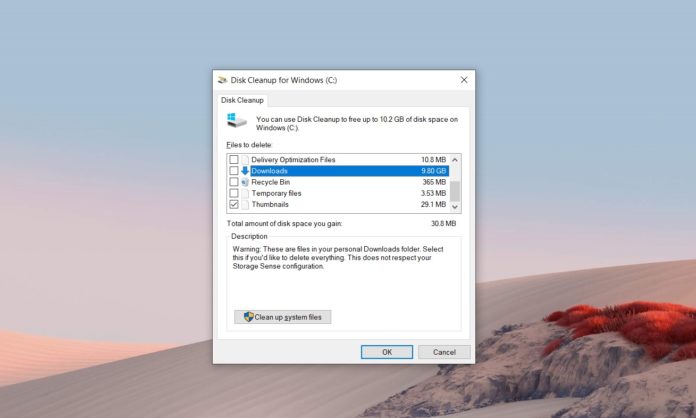 Disk Cleanup has been a part of all versions of Windows and it's a useful tool integrated into the OS. Disk Cleanup allows users to delete temporary files, old and cached data to free up storage space.
Windows 10 also comes with Storage Sense, a modern Disk Cleanup replacement built directly into the Settings app and it frees up space on your computer by deleting temporary files just like the legacy Disk Cleanup.
Windows 10 October 2018 Update (version 1809) made a change to Disk Cleanup and Storage Sense app that can potentially clear out files in the Downloads folder.
Users who like to run Disk Cleanup after successful feature update installations could also remove the files in the Downloads folder if they don't pay enough attention. The Downloads folder entry is unchecked by default, but those who take things for granted might end up erasing the files stored in the folder.
Microsoft understands that users can accidentally clean up the Downloads folder and Windows 10 20H1 update will revert this change. Build 19018 already removes Downloads folder from both tools – Disk Cleanup and Storage Sense.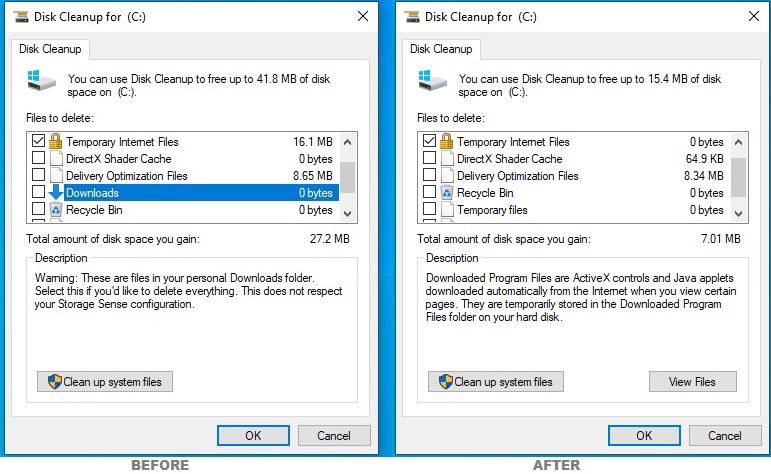 As you can see in the above screenshot, Microsoft has removed the entry of Downloads folder from Disk Cleanup in 20H1 preview builds, while PCs running May 2019 Update or older still have the option.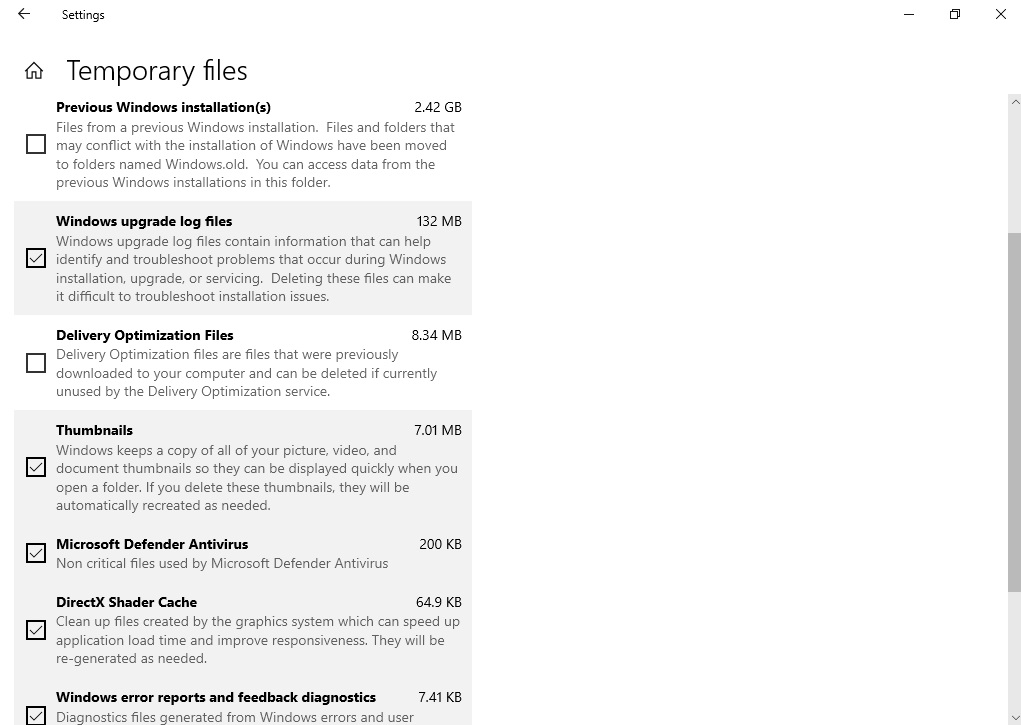 As we mentioned at the outset, this move has also been made with Storage Sense feature.
"Based on feedback, we've decided to remove the downloads folder from disk cleanup," Microsoft noted in updated changelog.
Windows 10's 20H1 update
The next update codenamed 19H2 will begin shipping to consumers on November 12 and users will get the 20H1 update early next year.
According to a leak, Microsoft is expected to select Windows 10 20H1 RTM candidate by mid-December for public rollout in early 2020.