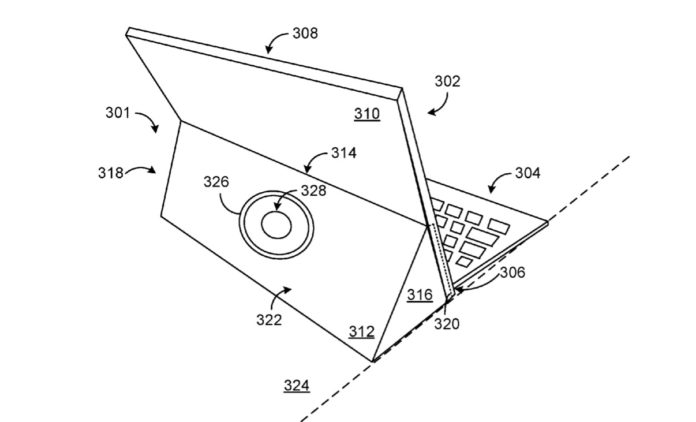 Microsoft's new Surface Pro 7 is a refinement over previous models without any significant improvements to the keyboard, display and the speakers. However, the next-gen Surface Pro, which could be dubbed 'Pro 8', will reportedly have advanced speakers setup on the back of the type cover.
This is based on a new patent filing by the Redmond, which points to the integration of louder and advanced speakers into the Type Cover of Surface Pro.
Spotted by us, the patent titled 'EXPANDABLE ENCLOSURE FOR ELECTRONIC DEVICE RESONANCE BOX' was published by USPTO on October 31, 2019, and filed by Microsoft in April 2018.
The idea described in the patent would definitely make sense and it could significantly improve the speaker quality of thin devices like Surface Pro.
"An electronic device, comprises a display and an expandable enclosure positioned opposite the display. The expandable enclosure is operable between at least a closed configuration and an open configuration, such that in the open configuration, the expandable enclosure defines faces of a resonance box," the filing reads.
"One or more speakers include a speaker cone and a drive magnet assembly. Each of the one or more speakers is positioned on an outer surface of the expandable enclosure and oriented so that the drive magnet assembly faces an interior of the resonance box, and so that the speaker cone faces an exterior of the resonance box. In this way, the electronic device gains the benefit of amplifying audio via the resonance box without adding significantly to the device volume or requiring an auxiliary speaker system," Microsoft explained how the device will function and amplify the audio.