Microsoft is maintaining independent versions of Word, Excel, PowerPoint, Outlook, and OneNote apps for Android. It looks like Android phones could soon get a new all-in-one Microsoft Office app that would include Word, Excel, and PowerPoint under one roof.
Samsung phones also come preloaded with a unified Microsoft Office app that includes Word, Excel and PowerPoint. The Office Mobile app could make its way to other Android handsets too, as the app was recently spotted on Google Play Store.
At the time of writing this story, Microsoft has pulled the download links of Office Mobile but we were able to install the app on our phone.
The Office app, which is currently in beta, comes with the following key features:
Lets you create, edit, and share documents with others in real-time.
You can store the documents offline and online.
You can take a picture of a document and edit it with the help of Microsoft Office's Word.
Similarly, a picture of a table can be transformed into an Excel spreadsheet.
PowerPoint will grab the pictures stored on your phone, so you can quickly design a presentation.
Supports Office Lens integration.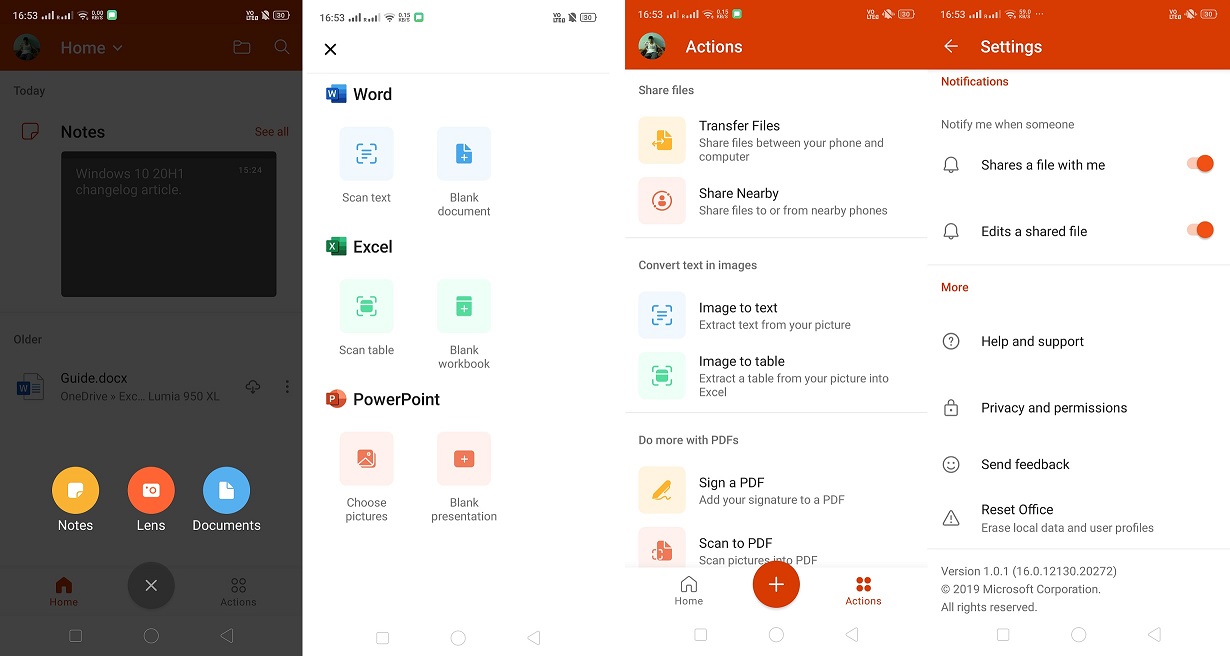 Office Mobile app comes with some additional features as well. For example, you can create PDFs from photos and documents. You can also sign PDFs using your finger, and create or access the Sticky Notes which is synced across Windows and OneNote.
The app also supports nearby sharing and you can easily transfer files between two devices or use QR codes to scan and open files on another device.
The brand-new and unified Office app is not yet available for download on Android and iOS handsets, but Microsoft could announce the app at the Ignite conference.