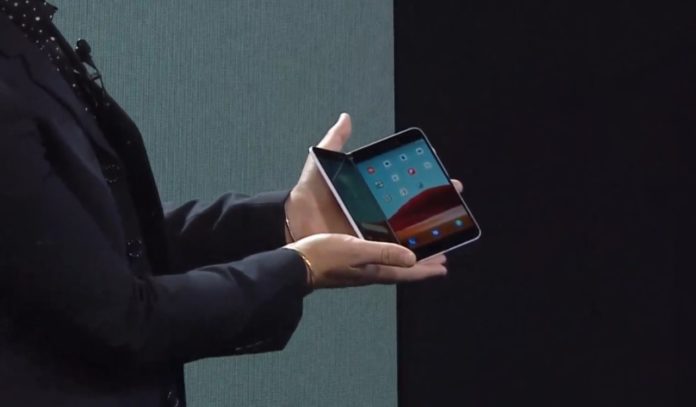 The biggest surprise of the Microsoft Surface event was its final introduction – Surface Phone called 'Surface Duo' with two displays and a hinge that offers 360-degree rotation.
Following the failure of Windows on Mobile attempts and after exiting the smartphone business in 2016, this is Microsoft's first mobile form factor, but the firm company doesn't want you to call Surface Duo a typical phone.
Surface Duo-like devices will ultimately replace modern-day smartphones and Microsoft believes that Android is the right OS for this product.
Microsoft has worked with Google to bring a customized Android experience to dual-screen Surface Duo and as well as the Google Play Store app ecosystem.
Surface Duo is an Android mobile device but not because consumers aren't interested in Windows-powered smartphones. According to Microsoft's Panos Panay, Android is the best operating system for a device like Surface Duo and the company doesn't want to build a rival solution to win Android customers.
"Best OS for this product is Android," according to Panos Panay, the CPO for the Microsoft Devices group.
"We wanted to meet customers where they were… and they were with Android," he said. "If potential customers are already using Android, is it worth building a rival solution from scratch to try and win them over? Microsoft obviously no longer thinks so."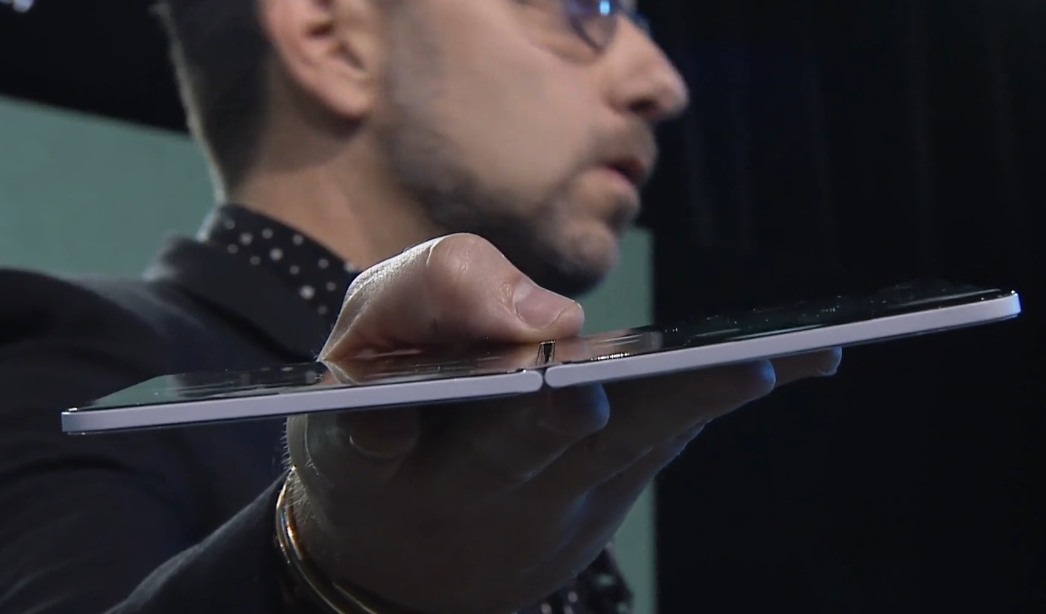 At the moment, Microsoft has no plans to build a Surface Duo with Windows 10 or Windows 10X, but this doesn't mean the firm won't allow Windows into a mobile gear. The plans are subject to change and we might see a small screen foldable device with Windows 10 if Surface Neo succeeds.
Surface Duo comes with two 5.6-inch displays, coupled with pretty large bezels and the prototype currently uses Snapdragon 855. It also comes with an in-ear speaker to enable phone calling feature and the device has a selfie camera, but Microsoft appears to be working on a prototype with a large camera module.