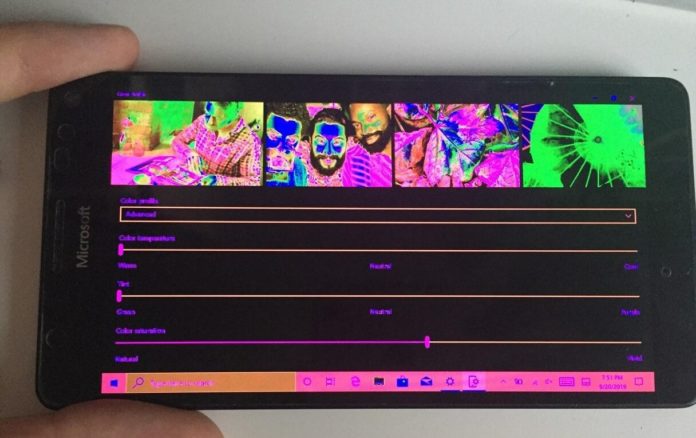 The Windows Phone community last year revealed an unofficial project to hack Lumia phones into running Windows 10 on ARM. The developers are also working on Mobile Shell to customize the Windows 10 ARM interface and deliver a more mobile-like experience.
Multiple pictures and videos have been posted showing off Lumia phones running a version of Windows 10 designed to run on Snapdragon-based chipsets.
Today, one of the lead developers announced that Nokia Lumia Color Profile has been created to run on Windows 10 ARM, which means you will be able to customize color profile on your Windows Phone hacked to run Windows 10 ARM.
Windows 10 on ARM for Windows Phone is updated almost every month with significant improvements. For instance, the last update added WiFi support to Lumia 950 and the upcoming update should enable sensors support.
"Spent the week re-making the Color Profile Nokia had on Lumias for Windows 10 Desktop. Works quite well right now, I also spent time wiring it up to the color profile quick actions on Windows 10 (some surface devices have that toggle). Advanced is configurable in the app," the developer said.
"We have a release schedule every month or so, updates are pushed to the woa deployer for lumia remote repository so the latest woa deployer for lumia version will automatically fetch the latest changes," developer added.
WoA for Lumia project is expected to be finalized with all important features by the end of the year and the development would slow down eventually.