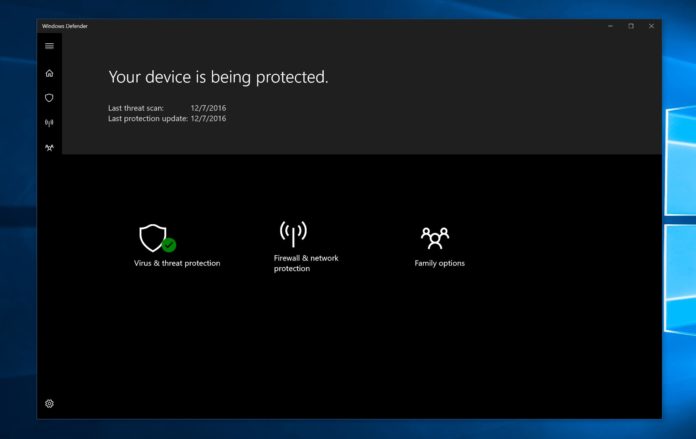 Some Windows 10 users have been troubled after applying the September 2019 cumulative update due to critical bugs like broken Start menu and Network adapter failures. Following a catalogue of disasters, another bug appears to be hitting Windows 10.
According to various reports, a security update shipped recently appears to break Windows Defender's manual scanning capabilities.
According to posts on Reddit, Windows 10's Feedback Hub and as well as platforms like Twitter, Windows Defender update breaks quick and full scanning feature. If you try to perform a quick or full scan, the process ends abruptly in less than a minute after scanning only a handful number of files.
We were able to reproduce this behaviour on multiple systems with both quick and full scan: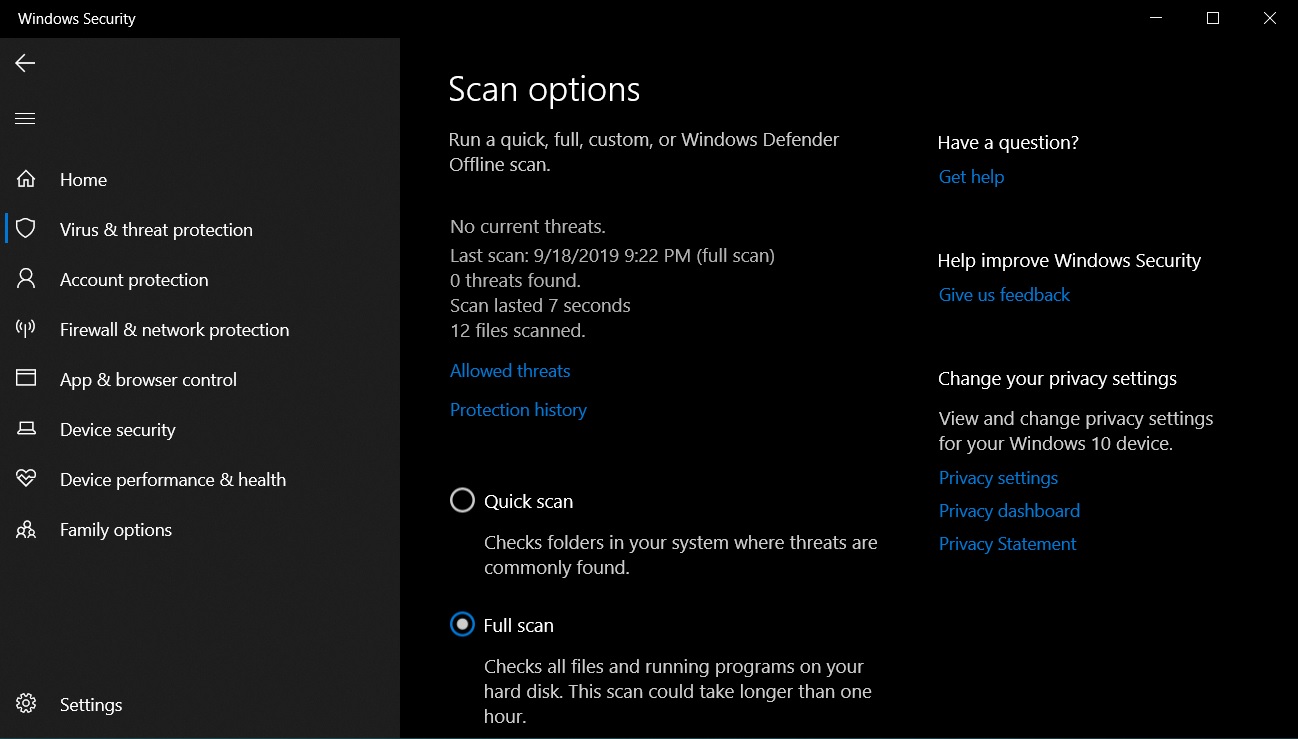 "I open windows defender, do a full scan. The scan only looks at the first 4 files and closes abruptly. Seems like it's not working correctly. Offline scan doesn't work at all," a user said in a post on Windows 10's Feedback Hub.
"Windows Defender wont let me do a full scan, it stops after 40-50 files," another user documented this bug on Twitter.
"I've been having the same issue. I got 3 files scanned on my laptop, and 40 files scanned on my desktop. Fired up a clean VM and I got 5 files scanned on the new VM. I submitted a feedback option on the Feedback Hub," another user confirmed the weird bug.
According to Microsoft's Update Catalog, Windows Defender Antivirus version 4.18.1908.7 is the latest version of the security program and it was shipped on September 16.
The update is still available for download, but since it is a widespread issue, a fix will be rolled out in the coming hours. Until then, your best option is to use Windows Defender's Custom scan feature.
Update: In a statement to Windows Latest, Microsoft confirmed that they are aware of the reports:
"Microsoft Defender AV employs real-time scanning of endpoints, which was not impacted by this update. Only manual or scheduled scans conducted by administrators were temporarily impacted and we are working to resolve it," a Microsoft spokesperson said.
The issue should be resolved in a few hours.