Microsoft is clearly left out in the smart speaker wars and the company's own voice assistant is largely anonymous in the space. It looks like Microsoft is finally making its own smart speaker, in order to help businesses or give a boost to Cortana.
A new design patent application filed by the Redmond-based Microsoft hints at a possible wireless speaker. The patent was published just ahead of a special Microsoft Surface hardware event in New York City in October.
Uncovered by us, patent titled 'Portable speaker' was filed in late 2017 and published by USPTO on September 10. The filing shows off a "portable speaker's new design" and it actually looks a lot like Amazon's Echo Dot.
"The ornamental design for a portable speaker, as shown and described," one of the claims made in the patent filing reads. At least two patent applications (1, 2) were published by USPTO to show off Microsoft's vision for a portable speaker.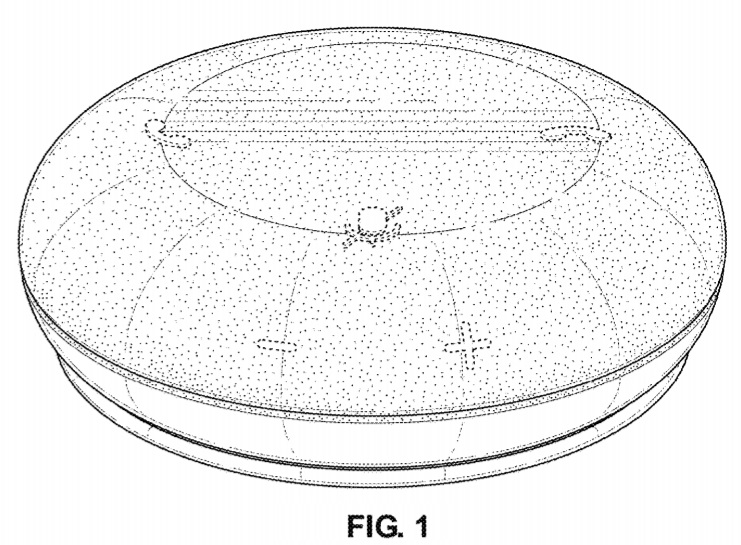 It's also worth pointing out that two call buttons and a mic button are present on the top side of the speaker, suggesting that the speaker could be powered by Microsoft's digital assistant.