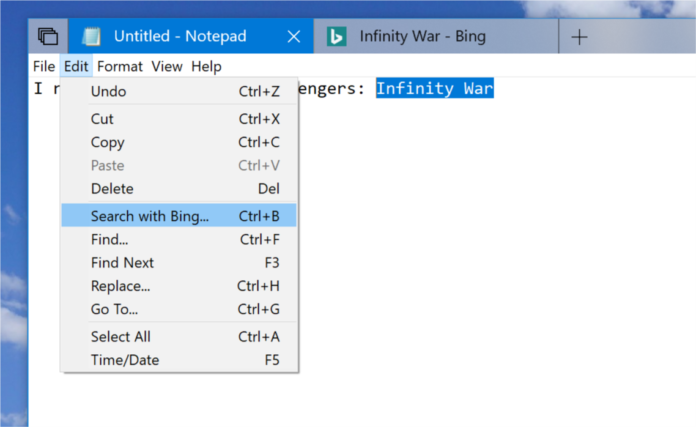 Starting with Windows 10 20H1, the legacy Notepads app will shed its dependence on Windows 10 updates. In a new announcement, Microsoft confirmed that Notepad app will be updated more frequently from the Store and it won't rely on new versions of Windows.
Windows 10 Build 18963 introduces this change and it will be shipped to everyone with the next big update in 2020. By moving Notepad to Store, Microsoft will be able to update the app independently from Windows 10 and it will also allow the Redmond firm to quickly develop new features for the app.
If the speculation is correct, Store support for Notepad could improve the app's visibility and usefulness.
Currently, Notepad updates are tied to Windows updates and the app was last updated with Windows 10 version 1903 in May. Like classic Edge browser and Cortana, Notepad is updated once in every six months with general improvements.
"Starting with this build, we're making a change so that future Notepad updates will be automatically available via the store," Microsoft said.
It doesn't mean that Microsoft will allow users to uninstall the Notepad. For now, Microsoft is only making Notepad updatable from Windows Store.
It's worth noting that Cortana is also coming to the Microsoft Store with Windows 10's Spring 2020 update.