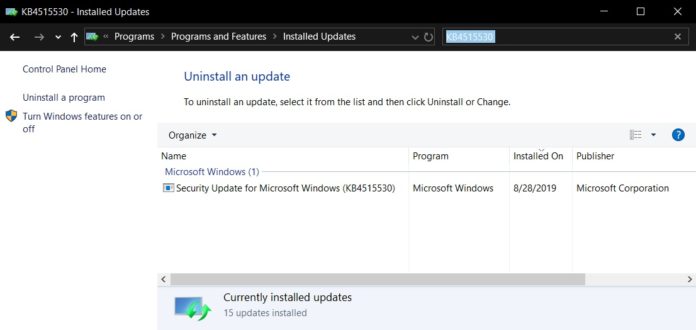 Microsoft is recommending Windows 10 version 1903 users to install the new Servicing Stack Update (SSU) to address a bug in Features on Demand (FoD).
SSUs are needed for Windows Update process itself to work properly and Microsoft regularly rolls out Servicing Stack Updates (SSUs) to update Windows servicing stack, which is the component responsible for the OS installation process each month.
In addition to Windows Update reliability improvements, this month's Windows 10 KB4515530 (SSU) resolves an uninstall issue with automated maintenance. In support doc, the firm noted that Windows 10 SSU update addresses an issue where a feature would be left in an unusable state if (FOD) functionality has a language satellite installed.
"Additionally, the released language pack content is not removed even if it is superseded," Microsoft said.
Microsoft strongly recommends that users install the latest SSU before installing the latest Windows 10 (KB4512941) cumulative update, which was released yesterday. In most cases, Microsoft offers the SSU updates automatically to devices, but you can also download and install it manually from Microsoft Update Catalog.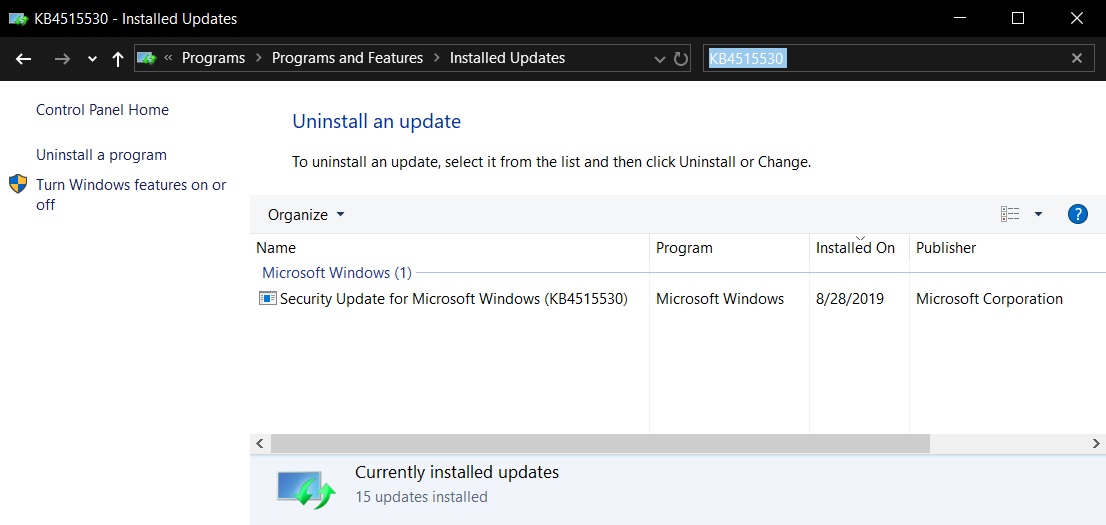 As shown in the above screenshot, you can verify if you have this month's SSU installed by looking for installed updates in Control Panel.
Compatibility Update
In related news, Windows 10 KB4513661 will be shipped to some PCs to improve Windows 10 version 1903 installation and recovery process.