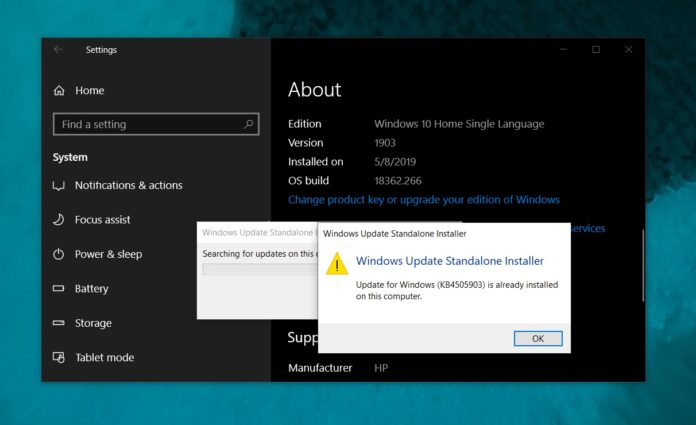 Windows 10 as a service is updated frequently with improvements, fixes, and security patches. On every second Tuesday of the month, a compulsory Windows 10 update is released and optional updates are also shipped every month.
Windows Updates are normally installed automatically in the background. If the system finds any updates, it usually downloads and installs them automatically, but sometimes updates may not appear on your computer.
Fortunately, Microsoft allows users to manually download Windows 10 cumulative updates and security-only updates. You can use Microsoft's Update Catalog to quickly install a cumulative update on your PC if it's not showing through the preferred Windows Update method.
In this article, we'll walk you through the steps to download and install Windows 10 cumulative update manually.
How to download cumulative updates manually on Windows 10
Go to Microsoft Update Catalog.
You have to search for the update using its Knowledge Base reference number (KB number). For example, KB4505903.

You can find KB number when we publish a new article about a new update or you can also search on Microsoft's support document.
After identifying the KB number, type it in the search bar located at the top corner.
Click the Download button for the version of Windows 10 you are using. You can find your system configuration under 'System type' on Settings > System > About page.

A pop-up window will appear after the download button is trigged.
Click on the .msu file to download it.
You can double-click a .msu file to manually install the update manually and a system reboot is required to finish the installation.
Verify the installation
To see if an update is installed, go to Settings > Update & Security > Windows Update and view update history.
Look for this particular update in the list and if it's there, it has been successfully installed. You can also verify it from Control Panel > Programs > Programs and Features > Install Updates.
Conclusion
After traditional Windows Update settings, Microsoft Update Catalog is the most reliable way to install a cumulative update on Windows 10.
Additionally, you can also download certain device drivers and firmware updates from the Microsoft Update Catalog.