Microsoft has filed a new patent for Surface Pro that would potentially make the keyboard thinner and improve the appearance of the device. According to the patent application uncovered by us, Microsoft wants to create a thinner version of the Surface Pro's keyboard with "the low-profile keyset".
Spotted by us, the patent titled 'LOW-PROFILE KEYSETS AND INPUT DEVICES' was filed by the Redmond firm in January 2019 and it was published by WIPO on August 8.
Microsoft noted that it is using low-profile keyset to construct a computing device with minimal stack height. "That is, the low-profile keyset within an input device may provide a reduced or thinner stack height for the input device in comparison to with current, commercial input devices," the Redmond firm stated.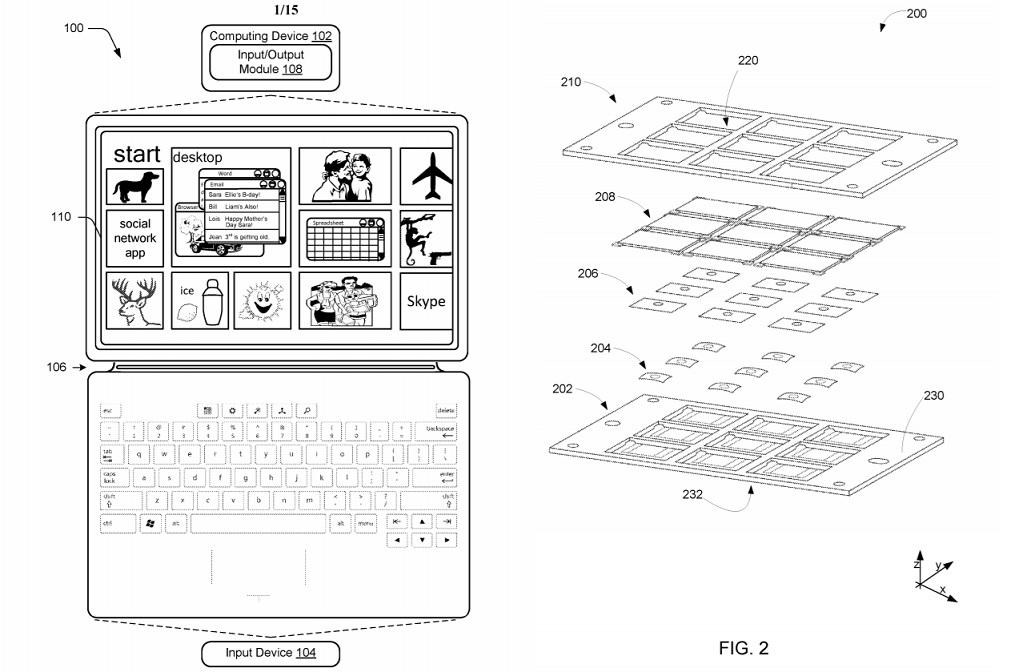 "In certain examples, the thinness or height of a metallic input key (as measured along the z-axis, and excluding the height added by a flange, which is discussed in greater detail below) is less than 0.2 mm, less than 0.15 mm, less than 0.1 mm, in a range of 0.01- 0.2 mm, in a range of 0.05-0.15 mm, or in a range of 0.05-0.1 mm," the patent reads.
The patent is fairly new as it was only filed in January and it is entirely possible that the Redmond giant will unveil a Surface Pro with thinner keyboard later this year.