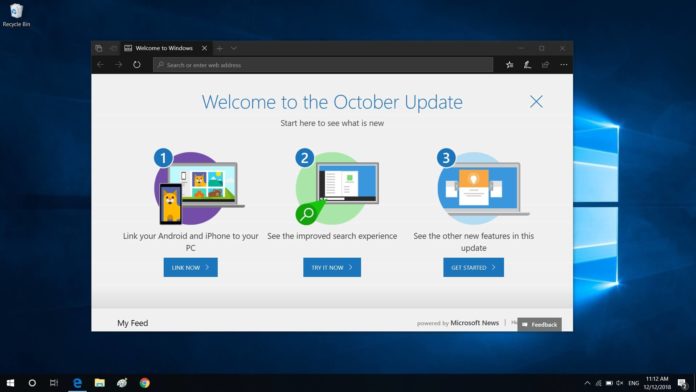 Microsoft has just started rolling out the second August cumulative update for Windows 10 version 1809. Windows 10 Build 17763.720 is available via Windows Update and you can also get the direct download link for Windows 10 KB4512534 offline installers.
Windows 10 KB4512534 is an optional update and it can be downloaded by manually checking for updates. You will also have to click on another option to download and install it as the update will not arrive automatically.
Microsoft noted that KB4512534 can be downloaded from Windows Update, Microsoft Update Catalog website, and also WSUS for organizations. You can also grab the offline installers and manually install Windows 10 cumulative update.
Download Links for Windows 10 KB4512534
Windows 10 KB4512534 Direct Download Links: 32-bit (x86) and 64-bit.
Windows 10 KB4512534 (Build 17763.720) Full Changelog
With this optional update, Microsoft fixed a bug that caused some apps to stop responding if they were created with Visual Basics, including Visual Basic Scripting Edition.
Affected apps may throw an error stating invalid procedure call error. All supported versions of supported Windows 10 appear to be affected by the issue. Microsoft has already addressed this issue in older versions of Windows 10 and Build 17763.720 also fixes the Visual Basics bug in October 2018 Update.
The problem is still present in Windows 10 version 1903, but the firm stated that it is investigating the issue and a fix will be distributed in an upcoming update.
The August 17 update has also resolved an issue affecting downloads of some digital media in Microsoft Edge and Internet Explorer. Another issue has been addressed with PDFs that have been configurated to open only once in Edge browser.
Microsoft confirmed that it is investigating multiple known issues in this release, including a bug that may cause a temporary black screen. If you see a black screen after installing the update, you can press Ctrl+Alt+Delete and select the Power button to restart the PC.