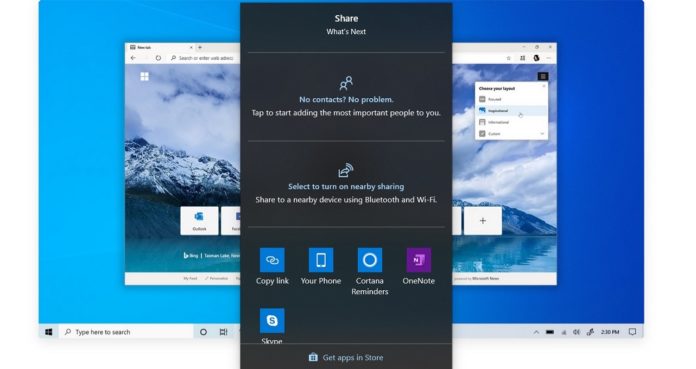 Microsoft has promised that it would retain the familiar look and features of the classic Edge in Chromium Edge. The new Edge already offers deeper integration with Windows 10 Settings and the browser is now getting support for Windows 10 share dialog.
As part of a server-side rollout or the Controlled Feature Rollout, Microsoft is enabling 'Share this page' feature in Canary builds of Edge browser on Windows 10. Unlike classic Edge where there's a dedicated share button next to the address bar, you have to click on three dots menu to access the feature in new Edge.
The feature lets you share webpages directly with your contacts or you can also post pages to your social media apps with one click. You can use it to send the link to your Android handset with Microsoft's Your Phone app or you can also create a reminder with Cortana.
Based on the reports we've seen, getting access to Windows 10 share dialog integration in Edge appears to be a server-side change. Unfortunately, an experimental flag or command line for share dialog is not known at the moment.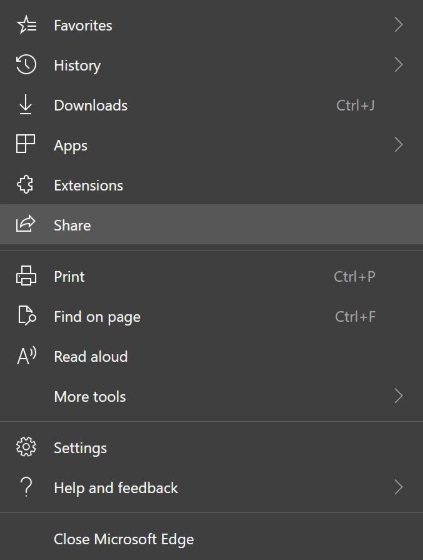 Microsoft has already confirmed that it won't make all new features available to all testers at once. The gradual rollout approach is officially called 'Controlled Feature Rollout' and it is used to limit features to a small set of users for some early feedback.
Based on the feedback, Microsoft will decide to roll out the same feature to more users. It all takes place randomly and there's no pattern.
It's also worth noting that Windows 10 share dialog integration is not available for Google Chrome.
Other improvements
Microsoft is also testing a new favorites button on the toolbar and it could work just like the original Edge.
More recently, Microsoft updated Edge Canary for everyone with an improved version of Text Finder that respects the selected text on a page when performing a search.