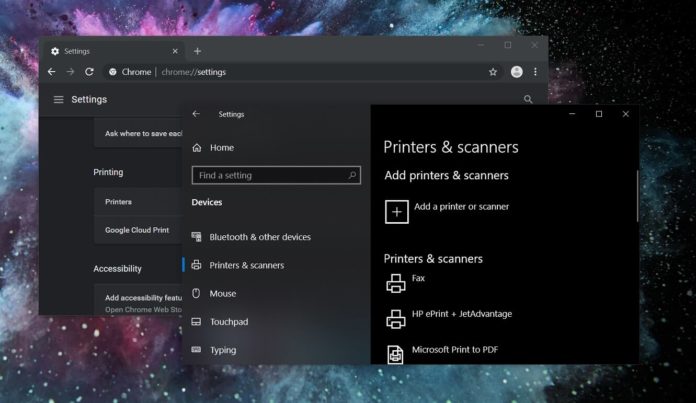 Microsoft is actively making Chromium better by contributing to the open-source project. The software giant has already contributed to the project in several areas, including scrolling improvements, better Progressive Web App support, and much more.
After implementing support for Modern Colour Picker, Microsoft is now improving Chromium-based browsers integration with Windows 10 modern settings.
Microsoft has proposed a new change that would allow Chrome and other browsers to open modern Printers settings instead of the legacy Explorer-based Printers page. In a commit, Microsoft stated that implementation of a simple protocol launch support can redirect users to the modern Printers page.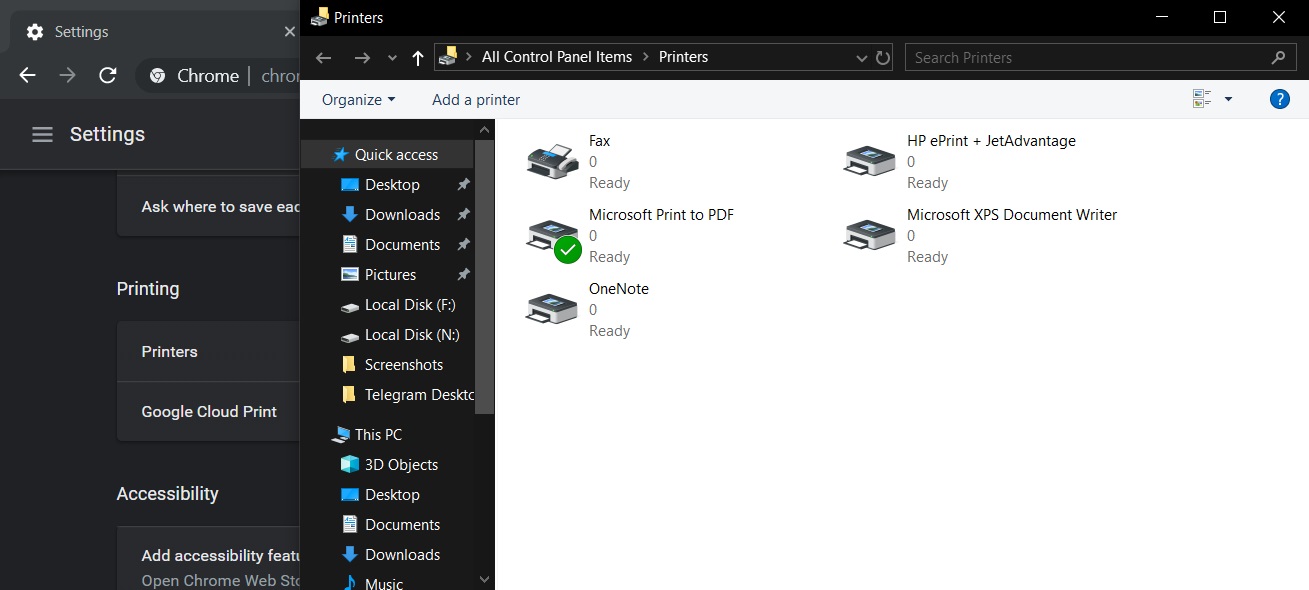 "On Windows 10 there's a new Manage/Add Printers UI in the modern settings app that is much more user friendly than the legacy control panel UI. On RS1+ there's a simple protocol launch that can be done to redirect users to it," the commit reads.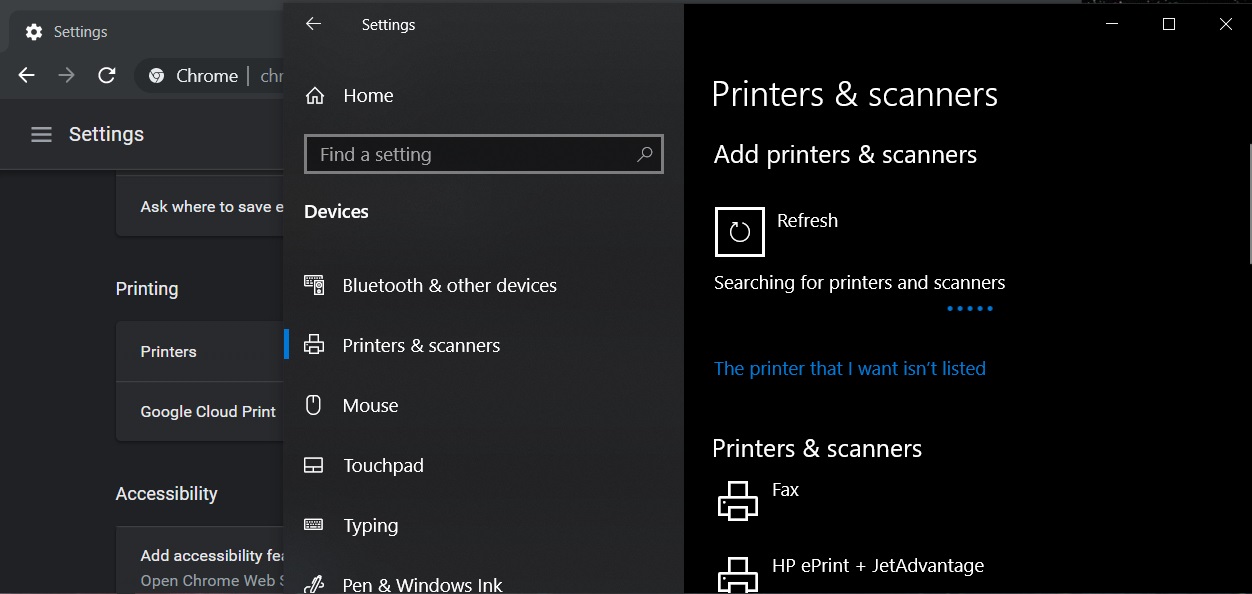 Google Chrome Canary has already been updated with the aforementioned improvements. The 'Printers' link in Chrome Canary now opens Windows 10 settings app instead of the legacy Printers page. At the moment, the integration is not available in Edge Canary or Edge Dev builds.
Google's contribution
Google is also working on similar changes that would enable deeper Windows 10 integration in Chrome.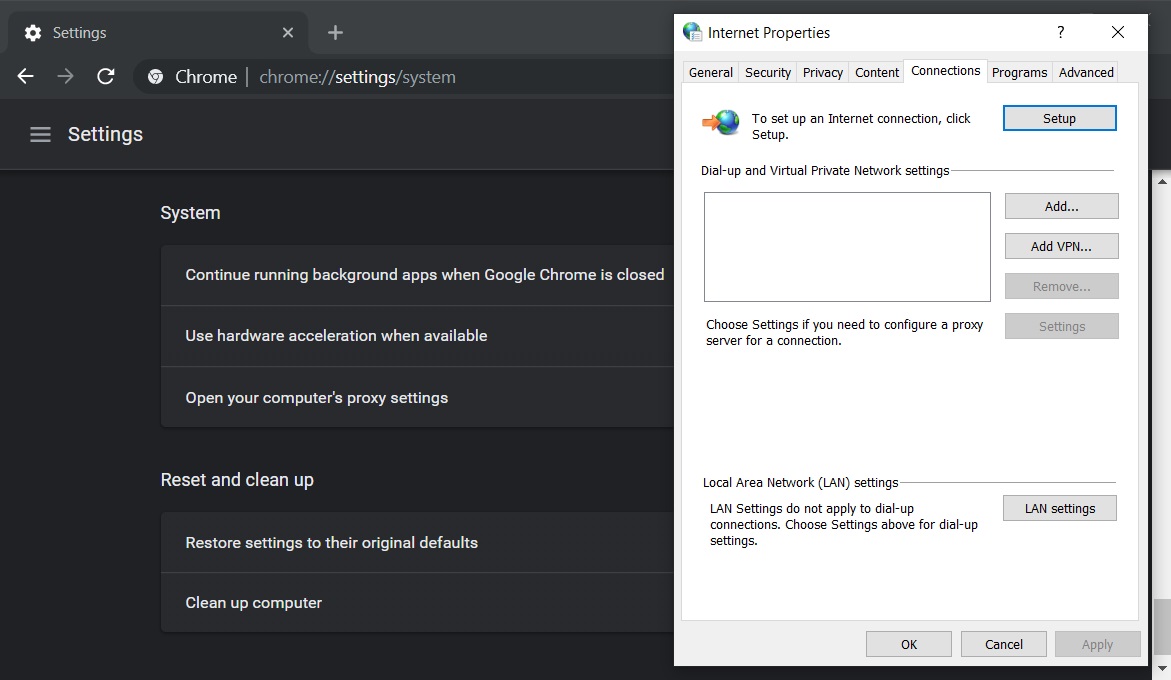 Chrome has always used Internet Explorer's settings dialog for network proxy options, but it is finally going to change. In Chrome Canary, Google engineer David Benjamin has implemented a new feature that directs users to Windows 10's Proxy settings instead of the legacy dialog.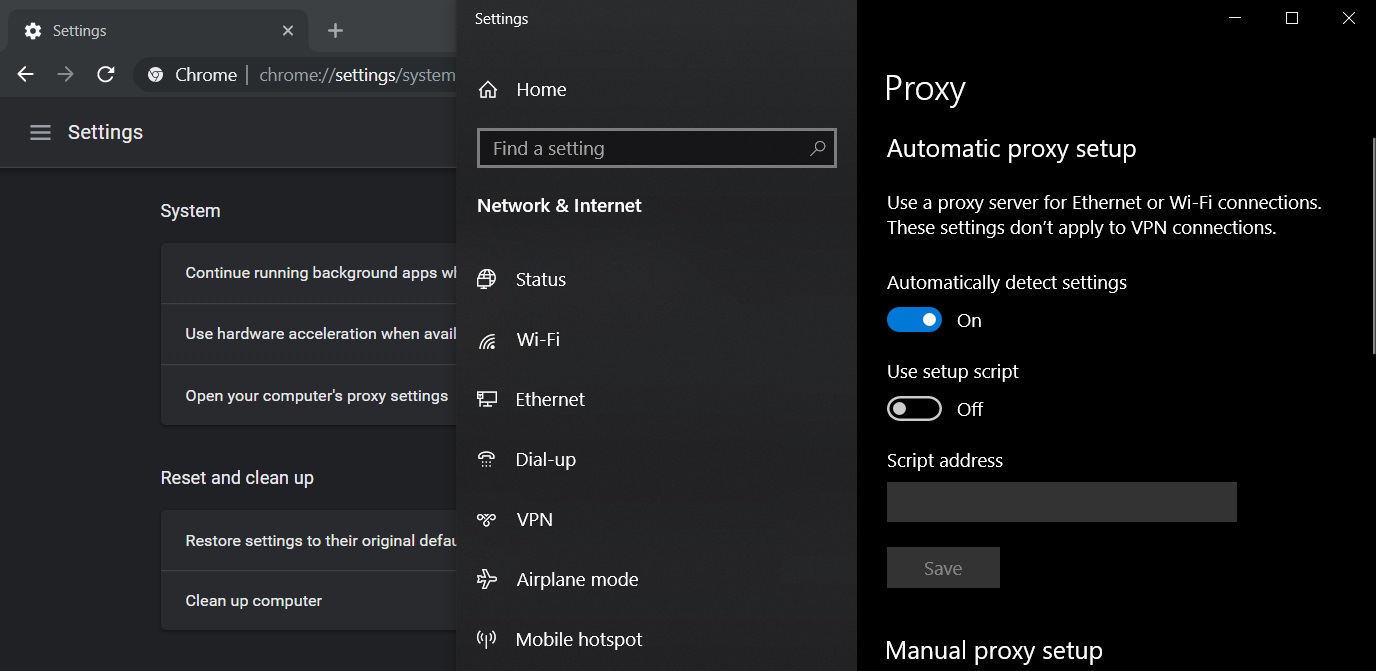 In a commit, a Google engineer has shared the following details:
The new Win10 dialog is more modern-looking and goes directly to proxy settings, rather than Internet Explorer's settings dialog, which will hopefully reduce confusion.
Earlier Windows versions continue to open inetcpl.cpl which continues to be confusing, but I wasn't able to come up with an explanatory string that wasn't extremely awkward.
This change works in both Chrome Canary and Edge Dev/Canary.