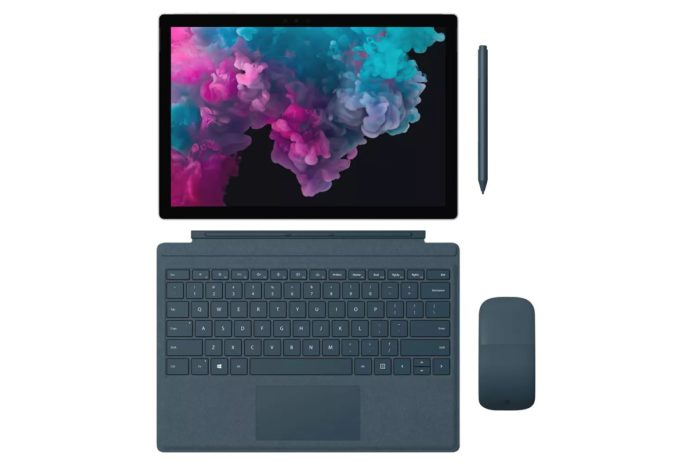 Microsoft recently shipped new driver updates for several Surface devices, including the original Surface Book, Surface Pro and first-generation Surface Laptop. According to the changelog, the highlights of the update are improvements for Bluetooth and Wi-Fi connectivity.
Some users on Reddit and Microsoft Answers forum are reporting that they are unable to connect to 5Ghz band WiFi after installing 'Marvell Semiconductor, Inc. – Net – 15.68.17013.110' driver update. This driver was also bundled with the latest firmware update and the bug appears to be hitting various Surface models.
According to reports, Surface owners are getting "Unable to connect to this network" error when connecting to a 5Ghz WiFi connection. Users can still connect to the 2.4 GHz WiFi connection.
If you are experiencing WiFi issues on your Surface device, you can rollback to the previous driver versions for the network adapter using the Device Manager and restart your device.
A user described the problem in a Feedback Hub post:
"Windows would say "Unable to connect to this network" when I tried although other networks could be used okay. Forgetting my home network didn't fix it. Toggling airplane mode didn't fit it. Restarting didn't fix it.
I have since discovered that this is being caused by version 15.68.17013.110 of the Marcell drivers being offered through Windows Update. As soon as Windows installs that again following the removal from Device Manager, the issue comes back. I have confirmed this by installing the driver update 5 times, and fixed it each time by uninstalling the device and driver to cause it to fall back to the stock driver.
It's worth noting that the issue is not widespread and only some users are experiencing it. Microsoft hasn't acknowledged the problem just yet, so it's not yet exactly how many devices are affected.