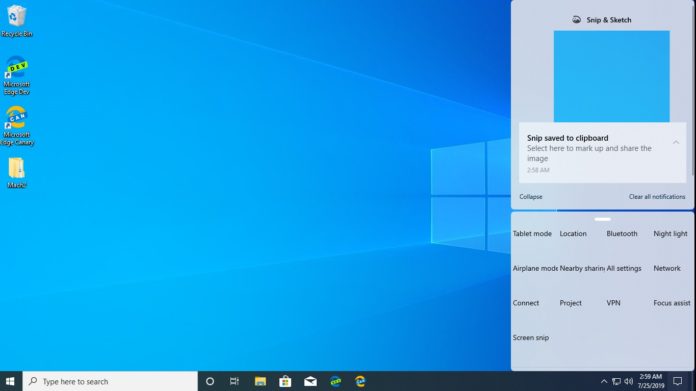 Windows Insiders were faced with some confusion when Microsoft accidentally shipped internal Windows 10 20H1 Build 18947 to testers. The internal build of Windows 10 has revealed a completely redesigned Start menu experience and also an upgraded Control Center UI.
Way back in 2017, a blog post from Microsoft revealed the new Control Center that would provide instant access to system settings. Control Center contains toggles that are currently available in Windows 10's Action Center and it would be accessed via an icon in the system tray.
Control Center has reappeared in Windows 10 Build 18947 and it can be enabled by editing Windows Registry. We were able to get ahold of the hidden Control Center before Microsoft pulled the untested Insider update.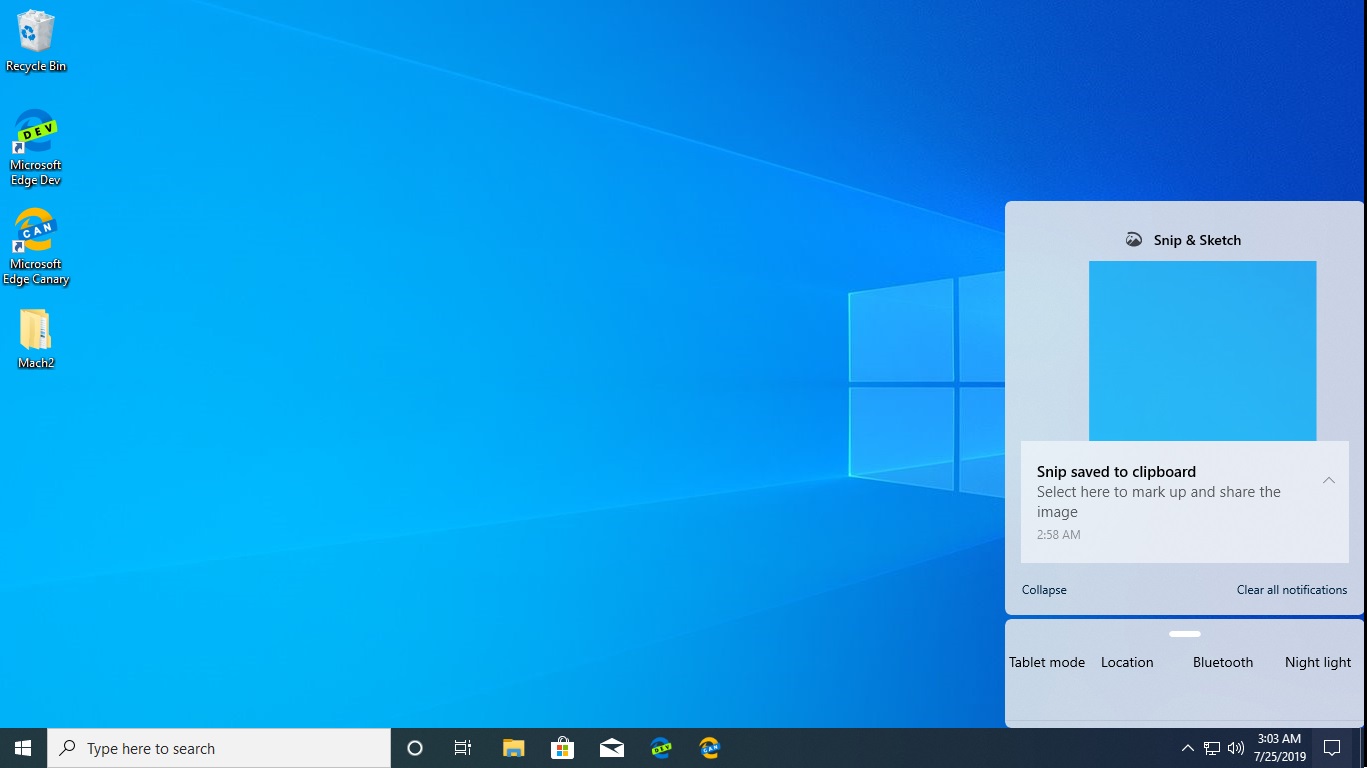 After enabling the Control Center, the Action Center itself is broken into two independent features. Quick Actions from the Action Center are moved into an adjustable panel that expands with more options when dragged upwards.
The new Control Center offers a more compact UI and new notifications appear right above the Control Center.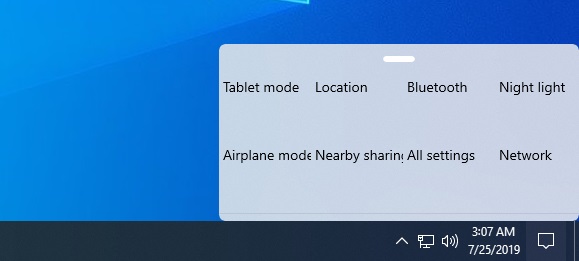 The quick actions icons are currently broken and the feature does not work properly.
As mentioned, Microsoft is testing Control Center internally and it's not known if or when Control Center will make it into Windows 10 20H1 preview builds for everyone. It's entirely possible that Microsoft will ship the Control Center or a similar concept with Windows Lite.