Microsoft has been granted a patent for a new enhancement to the Xbox One controller's movement control. According to a new patent application, Microsoft plans to transform the Xbox One controller's stick movement space for a better experience.
Spotted by us, the patent titled 'TRANSFORMING A CONTROL STICK MOVEMENT SPACE' is fairly new as it was filed by Microsoft in 2018 and published by USPTO on July 11, 2019.
In Microsoft's patent background, they note that controllers utilize one or more control sticks. The control sticks may include both mechanical and electrical components to generate position values in one or more directional axes. The device may receive input that employs a central dead zone in which the position of the control stick is ignored.
The patent application proposes new methods that would transform output of a control stick.
"In some systems, a central dead zone may be employed in a movement space of position values. For example, a video game may define a central dead zone within the movement space. When the control stick is located in the dead zone, the position of the control stick reported to the game is ignored. In some examples, the position values of the control stick reported by the device may be adjusted to compensate for a dead zone or another sensitivity region in the movement space," the company noted in the patent description.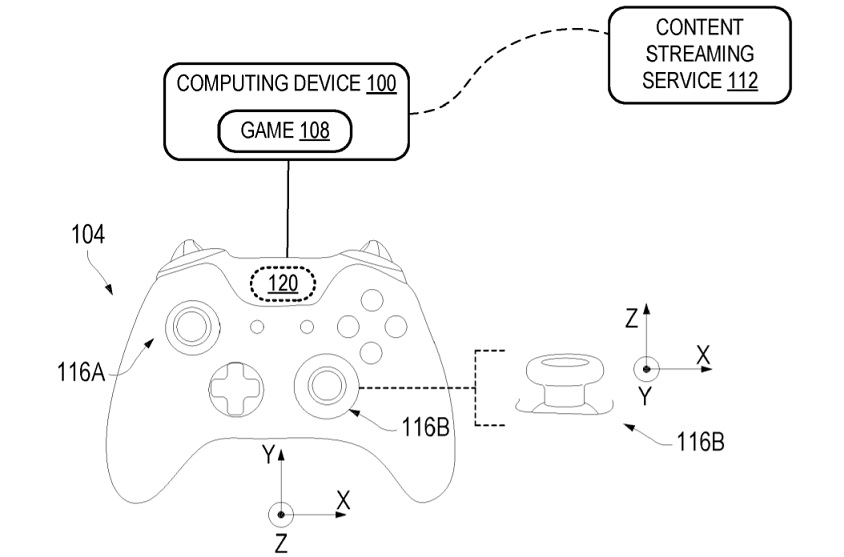 In this method, the device receiving a dead zone inflection point also defines a boundary of a dead zone region. It defines a playspace region within a first normalized unit-area movement space of the control stick. The method also aims to transform the current position to a transformed position in the scaled first normalized unit-area movement space.
As always, patents do not mean new products and Microsoft regularly obtains patents on new technology.