Microsoft is reportedly working on new Surface devices with major design improvements. As per a new patent filing, Microsoft could introduce a new hinge mechanism for the upcoming Surface Laptop or Surface Book.
First spotted by us, a new patent titled "High strength hinge mechanism" was filed by Microsoft in 2017 and published by USPTO on June 18, 2019. In the patent application, Microsoft says computing devices have become thinner which limits the volume and diameter available for the hinge to occupy.
The devices are also subjected to large loads during daily use, as well as abuse from accidental drops. The existing hinge mechanism in some devices are not well equipped to handle these use and Microsoft's patented hinge design presents a solution for your durability concerns.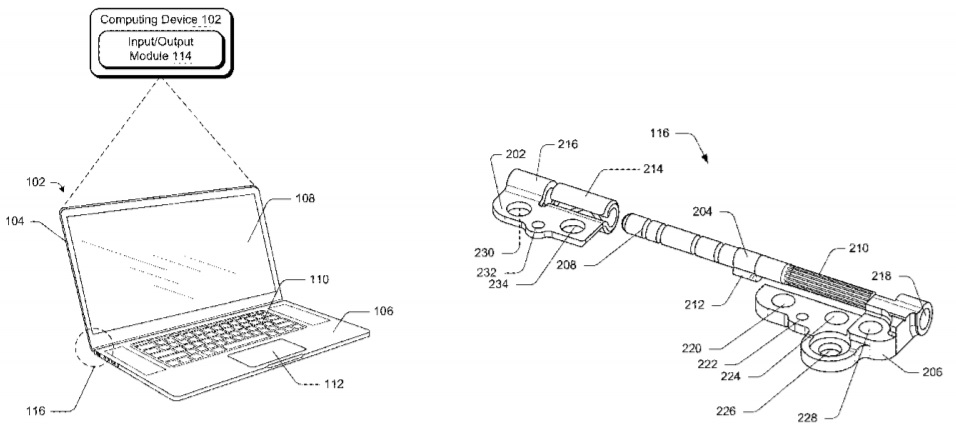 In the patent, a high strength hinge mechanism is described. A hinge mechanism is attached to the display portion and the base portion to enable rotation of the display portion relative to the base portion.
The hinge mechanism includes a friction element and a cylindrical shaft secured to the friction element and to a chassis of the display portion. The friction element is configured to apply friction to the shaft in a radial direction as the shaft is rotated.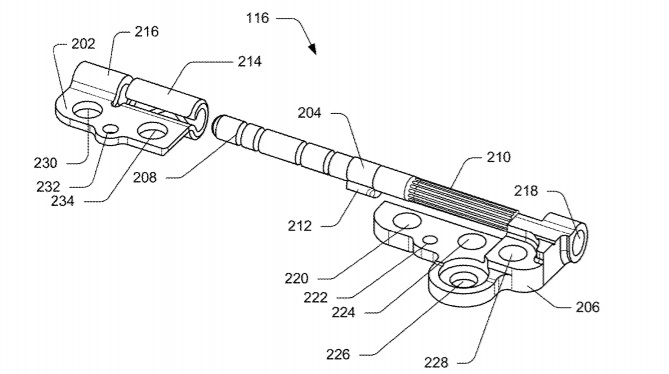 "The rotation of the shaft enables the display portion to be rotated from a closed position to a fully-open position. The hinge mechanism also includes a frame structure to support the friction element and the shaft," the company explains.
In the detailed description, Microsoft has also revealed that the new mechanism increases stiffness during display touch which results in decreased risk of damage during use and abuse scenarios.
"During testing, the shaft of the hinge mechanism experienced reduced stress and reduced incidence of failure during drop testing due to the improved support that the frame structure provides," Microsoft explains.