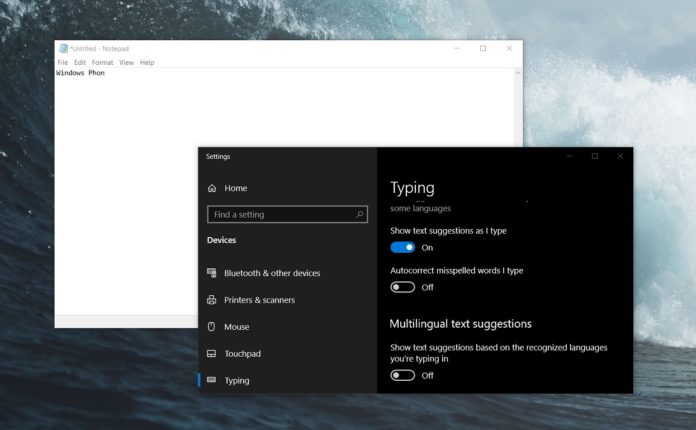 Windows 10 April 2018 Update (version 1803) added a feature that made it possible to get text suggestions when using a hardware keyboard. With Windows 10 20H1 update, Microsoft is planning to improve the hardware keyboard suggestion feature by bringing AI-powered predictions and in-line text suggestions.
The current hardware keyboard suggestion in Windows 10 often fails to suggest the texts quickly. In May 2019 Update or older, the hardware test suggestions appear in a caret with up to three text candidate that you have to select with mouse or keyboard.
Windows 10 20H1 update could introduce in-line text suggestions. As demonstrated in the GIF below, the text suggestions will appear next to the words in the same line and not in a caret.
The 'Hardware Keyboard Inline Prediction' feature works in all apps, including Notepad and even Alarms & Clocks. It appears to be in the early stage of development and it has some bugs.
It's worth noting that Microsoft hasn't officially announced the new keyboard experience for Windows 10, but it is likely that more details will be shared soon.
Just like the other new features in Windows 10 20H1, inline text prediction is hidden and disabled by default.