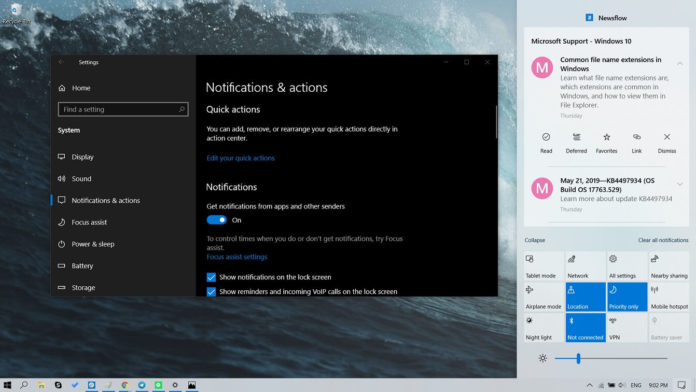 The next version of Windows 10 is 19H2 and it is expected to begin rolling out in October 2019. We are months away from the release of next Windows 10 update, but the company isn't widely testing the bits of 19H2 (version 1909) with Insiders yet.
Windows 10 20H1 appears to be the bigger update and it is expected to launch after the release of Windows 10 19H2. While Windows 10 19H2 has been rumoured to be a small update, Windows 10 20H1 may introduce lots of improvements and new features.
Microsoft is paving the way for some very handy refinements with Windows 10 20H1. The company appears to be testing at three new features for Windows 10 20H1, including advanced Windows Update settings, Calendar improvements and new Notifications settings page.
Windows 10 20H1 new features
Notifications improvement
Users have spotted that Windows 10's April/May 2020 Update will introduce small but pleasant changes to notification settings and offer more customization options.
Windows 10 May 2019 Update or older lets you customize your notifications, the customization page is not very user-friendly and you have to scroll through the long list of apps to find the sender that you would like to customize.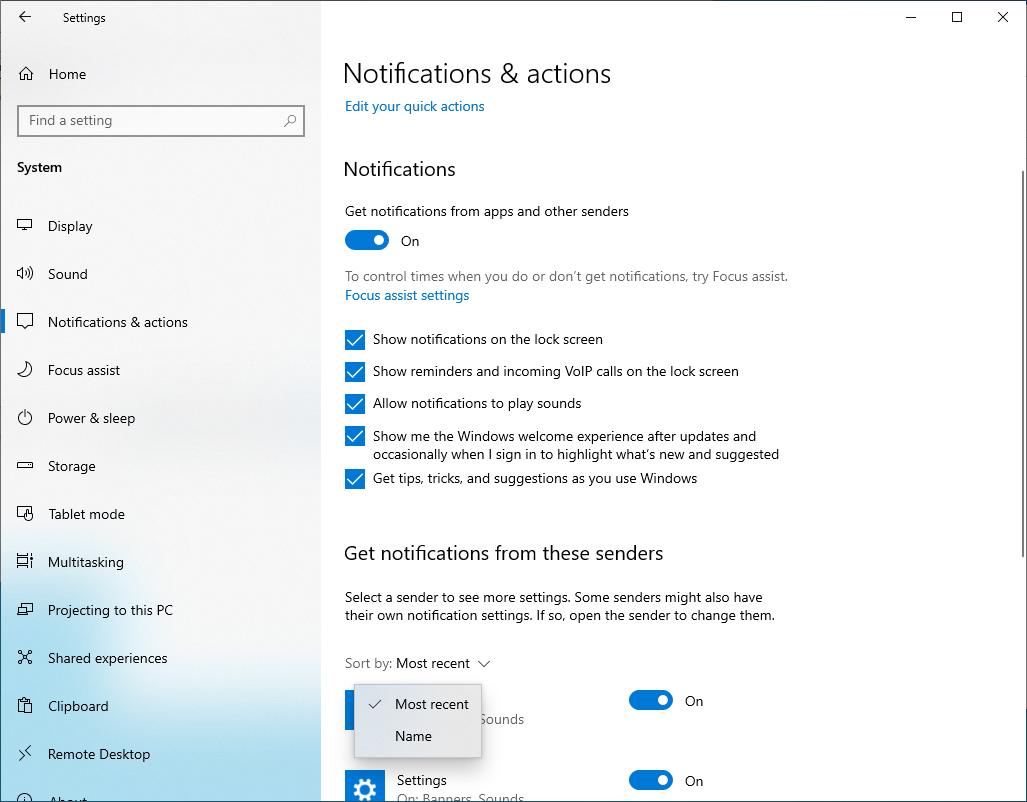 Windows 10 20H1 is adding a new option that will allow you to sort apps, email and other notification senders by 'Most recent and 'Name', so you can locate the sender that you want to customize.
Windows 10's April 2020 Update introduces updated notifications settings app that has more colourful visuals.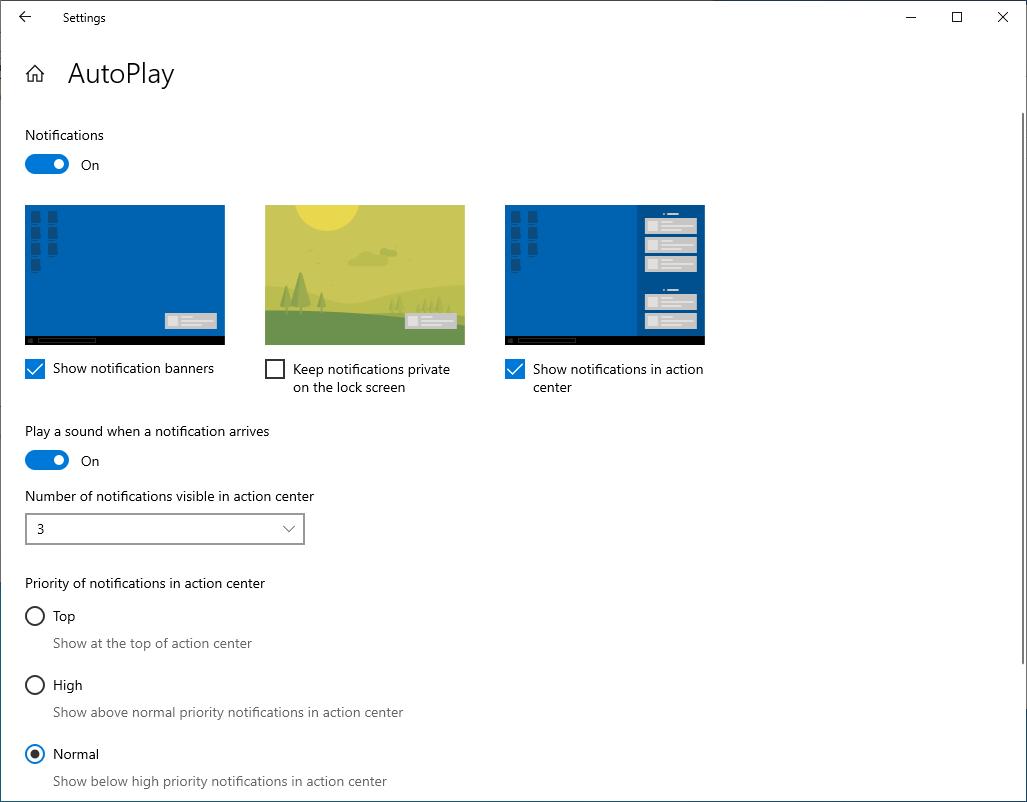 These new visuals can help users understand various options of the notifications settings. As shown in the above screenshot, the app now displays a visual example of what happens when you allow notification banners, keep notifications private on the lock screen and show notifications in action center.
Windows Update and Calendar improvements
Windows 10 may come with a new advanced feature that will let you customize the speed of Windows Update downloads.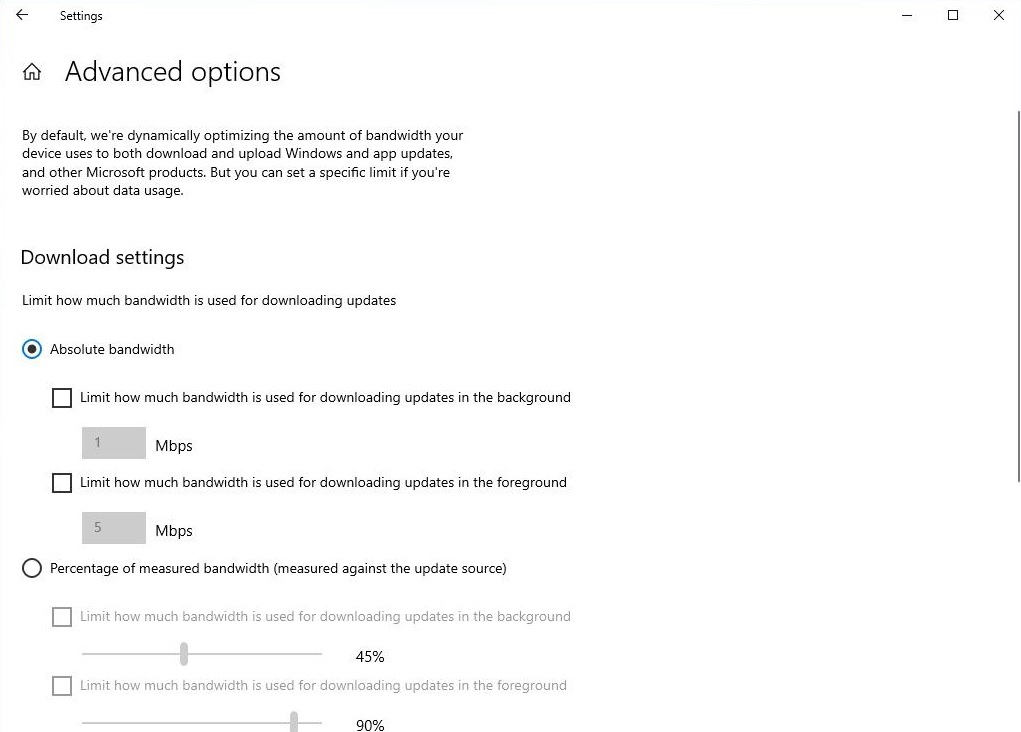 Currently, you can limit Windows Update bandwidth based on a percentage of total bandwidth. With Windows 10 20H1, you'll be able to select the exact speed in Mbps for downloading updates in the background and foreground.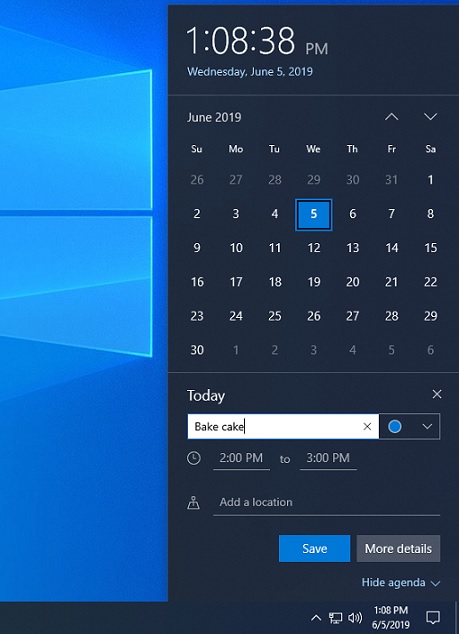 The latest Insider preview build also comes with a new unannounced Calendar Quick Compose feature that lets you quickly compose appointments directly from the taskbar flyout.
Windows Ink Workspace improvements
In changelog of Windows 10 Build 18912, Microsoft also announced some changes to Windows Ink Workspace.
The software giant says Windows Ink Workspace experience has changed and it is now smaller with a link to Microsoft Whiteboard app. This allows users to edit the project with rich capabilities and collaborate with co-workers quickly.