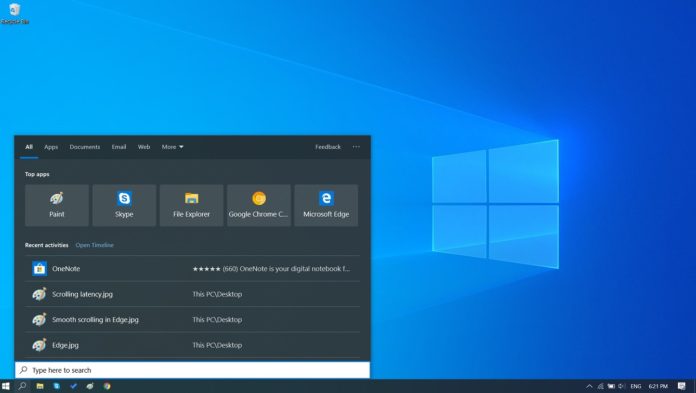 Microsoft is rolling out Windows 10 Build 18912 from the upcoming Windows 10 20H1 update. The new preview build is available for Windows Insiders with one new feature and a long list of bug fixes.
Windows 10 Build 18912 comes with improvements for the Narrator functionality. Microsoft says that updated Narrator feature can now tell you the title of the page that's linked. This can be accessed through Caps + Ctrl + D keyboard shortcut.
Build 18912 also comes with bug fixes. For instance, Microsoft is fixing an issue that caused green screens and crashed the system with error win32k.sys. Microsoft has also included a fix for an issue where Focus Assist remained enabled even after minimizing all apps.
Windows 10 Build 18912 changelog
Here's the list of the fixes and improvements included in this release:
Microsoft is fixing an issue where the Settings app crashed when a user opened the Graphics Settings page.
Another bug where Settings app crashed when opened through taskbar has been addressed.
Clipboard history reliability problems have been addressed.
Microsoft teases gaming improvements for Windows 10
In related news, Microsoft has announced that it is working on a new desktop experience for the Xbox app on Windows 10.
There have been no details revealed as to what the experience would be but we expect Microsoft to provide better gaming experience on Windows 10. The Redmond Giant has recently updated the Game Bar on Windows 10 with a full overlay functionality.
A number of widgets have also been added to access the Xbox features like LFG, messages, and more making the Xbox app redundant. Microsoft is planning to expand app functionality by letting the PC users control the elements remotely as well.
Microsoft's Xbox Live director of programming Larry Hyrb has announced on his official Twitter account that users with Windows 10 May 2019 Update will be able to access the gaming experience.
There has been no specific date announced as to when the company plans to push the latest gaming related update on Windows 10 but it looks like the Redmond Giant is keen on improving the PC gaming experience.
The tech giant had last week announced that they are working on bringing a new version of its on-demand Xbox Game Pass subscription service to Windows 10 users.