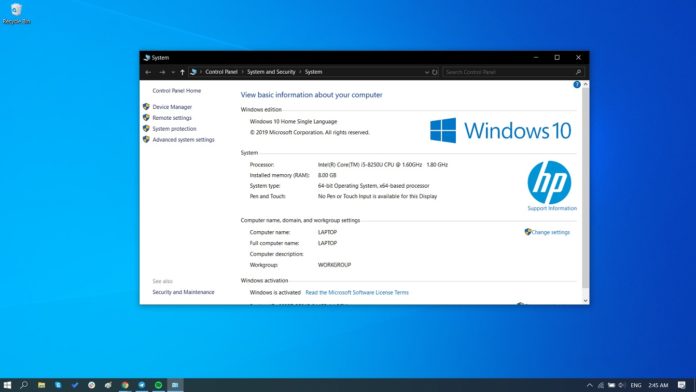 Microsoft has finally rolled out Windows 10 May 2019 Update to advanced users. and with the first wave of devices receiving the update as we speak. Unlike the previous releases, Windows 10 May 2019 Update is only available for users who would like to install it.
Any Windows 10 compatible device will be able to install the update. Windows 10 May 2019 Update system requirements mostly remain unchanged. If your PC is running Windows 10 October 2018 Update, you can easily upgrade to the newest version of Microsoft desktop operating system.
Windows 10 May 2019 Update (version 1903) system requirements
Memory: 2GB of RAM for 64-bit architecture and 1GB of RAM for 32-bit.
Storage: 20GB of free space on 64-bit systems and 16GB of free space on 32-bit.
Although not officially documented, it's good to have up to 50GB of free storage for a flawless experience.
CPU clock speed: Up to 1GHz.
Screen resolution: 800 x 600.
Graphics: Microsoft DirectX 9 or later with WDDM 1.0 driver.
All latest Intel processors are supported including i3, i5, i7, and i9.
Up through the AMD 7th generation processors are supported.
AMD Athlon 2xx processors, AMD Ryzen 3/5/7 2xxx and others are also supported.
Windows 10 May 2019 Update comes with many new improvements like Sandbox, light theme and more. Microsoft has also improved the Windows Update by now putting a pause button in the Windows Update Settings page.
There are also many improvements for the Windows Search and Cortana. But the update also has some known issues, including problems with brightness settings and Dolby audio application.