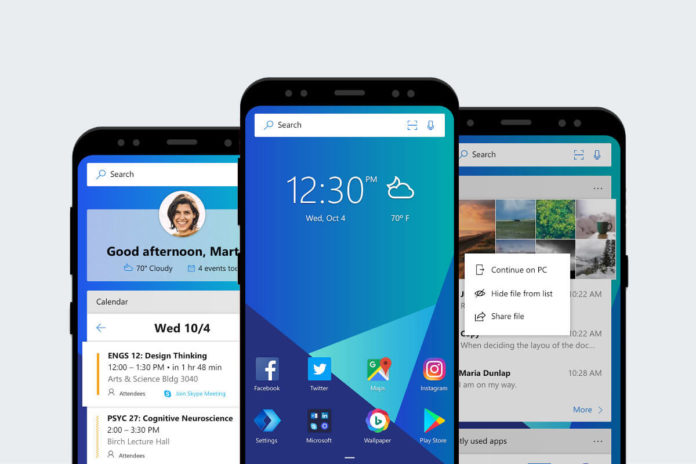 Microsoft Launcher for Android has emerged as one of the best apps for the mobile platform. It provides quick access to features such as To-Do, Sticky Notes, Windows Timeline. It also has a personalized news feed, calendar, and other relevant details. Now, Microsoft Launcher is getting adaptive icons, ability to hide apps dock and more in the latest update.
Today, Microsoft released the first beta version of its next major update for Microsoft Launcher app. The latest beta version 5.5 comes with some new improvements that users have been waiting for.
The latest update introduces support for adaptive icons. This will allow the app to maintain the design of the icons on the home screen.
Microsoft is also adding back an old feature that will once again allow users to hide apps docks. Hiding apps dock makes it easier to keep the home screen clean and also allow you to launch apps faster with a gesture.
There are improvements made for notification badges in the update. Users will now be getting notification badges for calling and messaging apps without setting Microsoft Launcher as the default app.
If you are looking to get more accurate badges then you would need to set Launcher as your default assistant, Microsoft explains. Microsoft has also improved the performance of the Tasks card syncing which is now faster for Microsoft and work/school accounts.
Access shortcuts have also got some tweaks in the new beta update. These shortcuts can be accessed when the home screen is locked. The new version also comes with some under the hood fixes and improvements to make the overall experience of the app more refined and fluid.
Since this is a beta update, you may experience certain bugs and issues occasionally.
Microsoft is expected to bundle all these new features for the non-beta users in a future update.