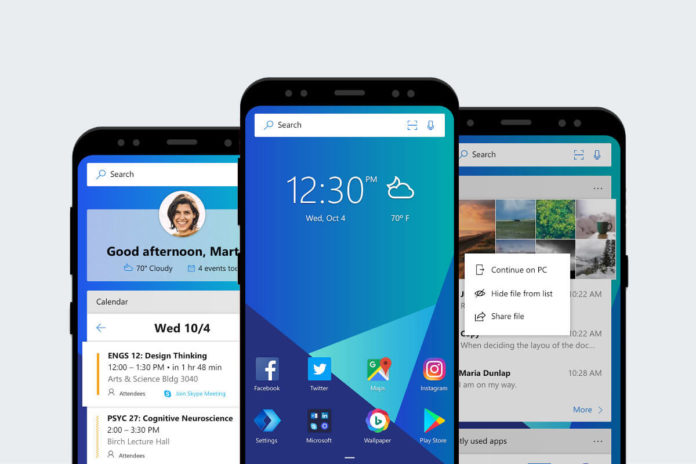 The ICC Cricket World Cup 2019 is around the corners and for a lot of people in India, UK and around the world, this is the biggest sporting event. Today, Microsoft is updating its Launcher for Android with a new feature that would help the fans stay up-to-date about their favourite game.
The latest Microsoft Launcher beta update introduces a Cricket widget to help users keep track of their favourite teams directly from the Launcher's window.
The Cricket tracking widget for Microsoft Launcher Beta is available in AU, GB, IN, and PK markets. "Try out our new Cricket widget to keep track of your favorite teams in the Cricket World Cup," Microsoft writes in the changelog.
The beta update for Microsoft Launcher also comes with other minor improvements and fixes. Microsoft has updated the Status bar and System Navigation in the app to better match the theme.
Microsoft says the update will also allow Android Work Profile customers to access Personal and Work apps separately in the App Drawer.
In a blog post, the company said it is experimenting with some new UI changes across different parts of Launcher. As a result, you may notice a slightly tweaked user interface in the app. By the looks of things, Microsoft is A/B testing the changes, so they may not show up on all device and you might see some of new UI in your own version of the update.
It's worth noting that the update is available for beta testers only. You can join the Microsoft Launcher Beta update from the Play Store and test the changes now.