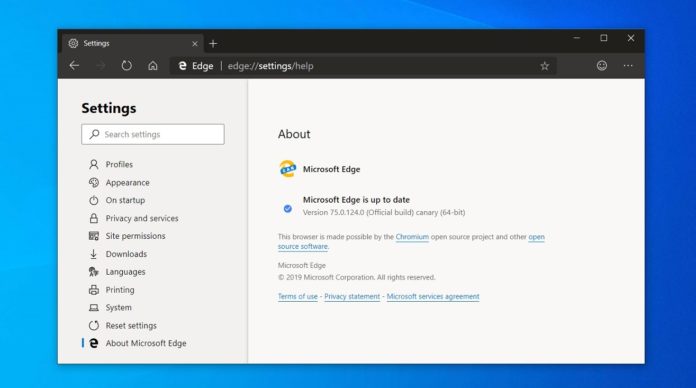 Earlier this week, Microsoft released Chromium-based Edge for Windows 10 devices and today a new update is out for the browser with some minor improvements. The latest update is rolling out to Canary version of Microsoft Edge and the browser should update itself in the background.
Today's update advances Microsoft Edge to version 75.0.124.0 and adds a new option that lets you hide the favourites bar everywhere. Following today's update, you can now hide the favourites bar, even on the new tab page.
To hide the favourites bar, tap anywhere on the favourites bar and select 'never' under Show favourites bar settings.

Other improvements
Dark theme is now live in Edge's flags menu as well. In addition to dark theme improvements, Microsoft has also updated the Edge browser's picture-in-picture mode with a mute button.

Microsoft says the dark theme is still being worked on and it will eventually get better. For example, the dark theme should also spread to the homepage and the news feed in a future release.
Microsoft is also testing several other features for Edge, including smooth scrolling, 4K video streaming and more.