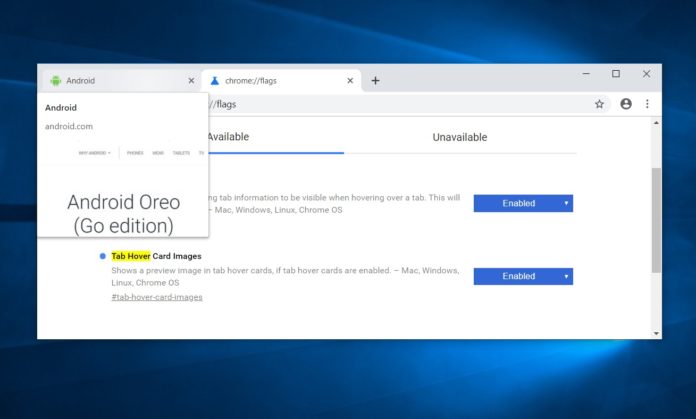 The current version of Microsoft Edge comes with tab previews feature which is useful for many users. The tab preview feature in Microsoft Edge displays a thumbnail glimpse of the content inside a tab when you mouse over a tab.
Recently, we discovered some commits and flags which confirmed Google is considering adding a similar feature to its browser. Today, Chrome Canary picked up a new update and the flags are now fully functional. The browser can now generate a preview image of the tab when a user hovers over it.
Currently, Chrome shows a tooltip (the webpage name and its favicon) when the user hovers the mouse over a tab. The new feature called tab hover cards replaces the tooltip, but it is likely that the feature will remain optional as many users may find tab previews annoying.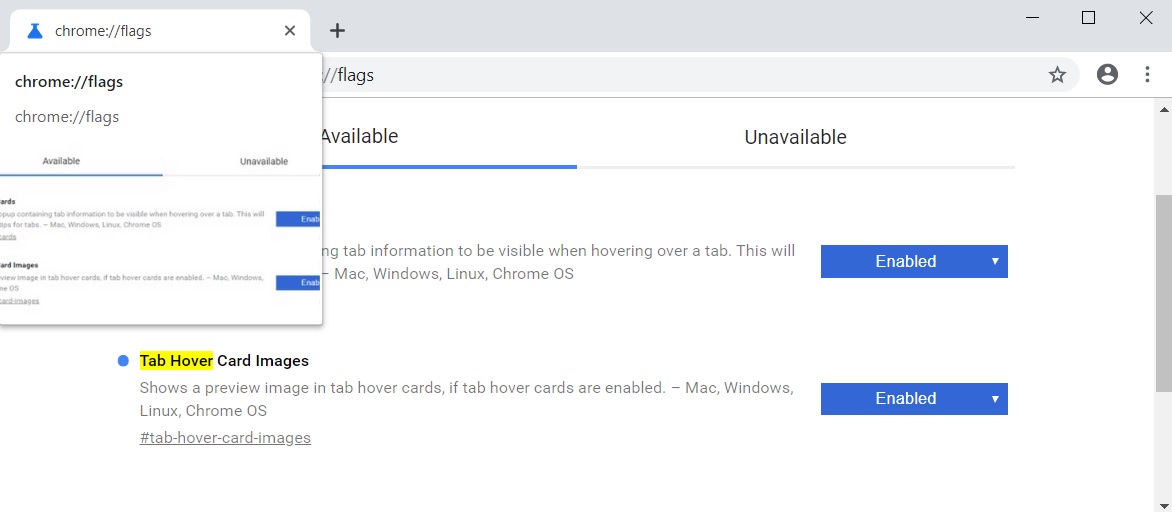 Chrome's tab hover cards feature allows you to preview the contents of a tab and it also shows a screenshot of content without having to visit the tab itself. You can test the feature by following the steps outlined below:
Download and install Chrome Canary.
Type Chrome://flags in the address bar to open flags menu.
Search for "Tab Hover Cards" and "Tab Hover Card Images".
Enable the two flags and relaunch Chrome to access the tab preview feature.
After enabling the two flags, open any webpage, hover the mouse over the tab and a preview will be displayed with the contents of that tab.