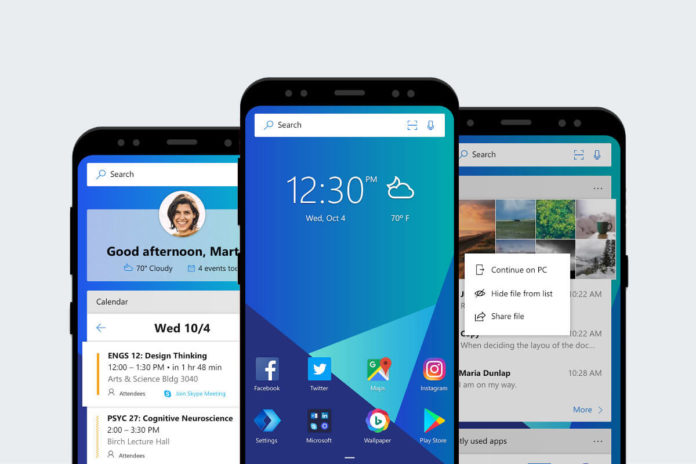 Microsoft is rolling out a new update to Microsoft Launcher Beta app on Android with major improvements. The latest beta update for Microsoft Launcher Beta introduces a redesigned time, weather widget and other changes.
As per the changelog available on the Google Play Store, Microsoft Launcher Beta now comes with a redesigned time and weather widget. You can also have multiple widgets in different sizes and styles for various locations.
After installing today's update, you will also notice a new font throughout the app. Beginning with version 5.3, the Launcher will use Roboto font instead of Segoe UI.
There are several other improvements included in today's update as well. For example, issues with the News tab's technology category has been addressed and users can now subscribe to technology articles without experiencing any unexpected issues.
In addition to bug fixes, this release also updates the Tasks card to include support for My Day and Flagged emails synced from Microsoft To-Do service.
Microsoft is also updating the user interface of the Launcher with noticeable tweaks. The company has made UX refinements to the home screen, search widget and apps dock.
Microsoft Launcher 5.3 for Android is currently available only for beta testers. If you haven't enrolled your device into the beta program, you won't receive the changes now. It may take a few weeks or months for Microsoft to promote these features to the stable branch.