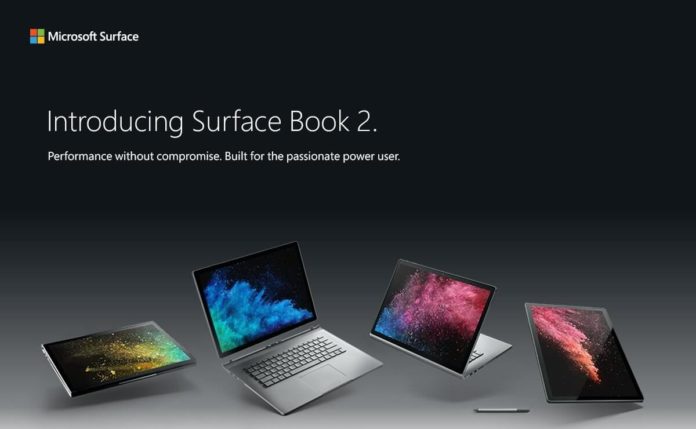 Microsoft is working on upgrading its entry-level Surface Book 2 with a new processor. The company plans to replace Intel Core i5-7300U processor with Intel Core i5-8350U in the Surface Book 2.
The upgraded chip is expected to increase the overall performance of the device. Although Microsoft hasn't confirmed any such plans, as per reports, some retailers might begin selling the new Surface Book 2 in the coming weeks.
This new processor could offer around 50 percent greater performance in multi-core task on Surface Book 2. The 8th generation Core i5 processor also offers a slightly higher boost clock speed of 3.6GHz.
The other specs of the Surface Book 2 remain unchanged. The base configuration model will still have 8GB of RAM and 256GB of SSD storage. Surface Book 2 comes with 13.5-inch PixelSense display and resolution of 3000×2000 pixels.
The device is expected to provide battery life of up to 17 hours without having to recharge and will also sport two full sizes USB3.1 Gen 1 ports, a USB C port and the SD card reader.
Surface Book 2's new model could cost as much as $1499 in the United States. The cost of the current Surface Book 2 with 256GB storage is $1,499 but is currently being sold for $1,299 as a limited period offer.
Microsoft is also said to be working on Surface Pro 2019 which could be introduced in mid-2019 with a major redesign.