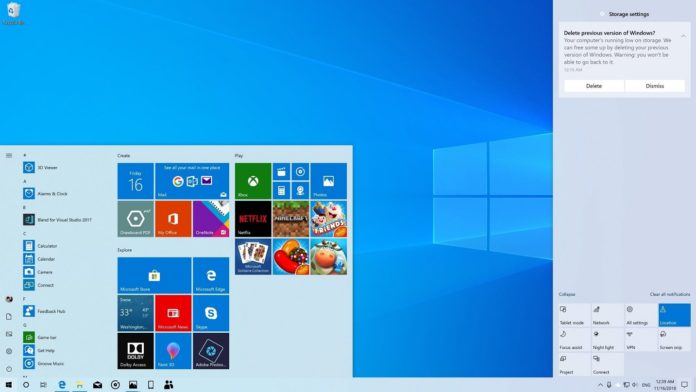 Microsoft is reportedly working on a new lightweight version of its Windows operating system codenamed 'Lite'. It's not known whether Microsoft will launch the lightweight operating system under Windows brand. As per reports, Windows Lite is designed to run Progressive Web Apps (PWAs) and Windows Store apps.
Windows Lite is Microsoft's answer to Chromebooks which have been making impressive gains in the education section. To counter Google's growing influence in the territory, Microsoft is working on a lightweight operating system which will run across a variety of new devices, including Centaurus, a dual-screen laptop-sized 2-in-1.
A new report today claims that Microsoft has finalized a new codename for its lightweight OS. Microsoft has picked up 'Santorini' codename instead of 'Lite' for its new platform.
Santorini
The codename is a moniker which the company assigns to its software and hardware for internal testing. The codenames hold meaning and in this case, Santorini is a small Island in the Aegean Sea.
Unlike Windows 10, this new lightweight OS will reportedly offer an entirely new experience and it has been tailored to meet the specific needs of the students that will use it.
The reports also revealed that Microsoft's new platform is being prepared to work with two designs — Centaurus and Pegasus. As the previous rumour suggested, Centaurus is a lineup of the dual-screen devices. Pegasus, on the other hand, is intended for 2-in-1s and laptops we're all familiar with.
We can learn more about Microsoft's plans for a lightweight platform at its Build developer conference in Mail. The experience of Santorini is different when used on a dual-screen device and traditional laptops.
What are your thoughts on a lightweight version of Windows? Let us know in the comments.