At the Galaxy Unpacked event, the South Korean smartphone maker Samsung announced the highly anticipated foldable phone, the Galaxy Fold. Samsung Galaxy Fold packs a large 7.3-inch Infinity Flex Display that allows the device to switch between the tablet and phone mode.
At the event, Samsung showed off the Galaxy Fold switching flawlessly between phone and tablet mode. The foldable device can run three apps at once and Samsung's app continuity system will adjust these apps when you unfold or fold the device.
Samsung has worked with Google and the community developers to optimize the apps for its foldable phone. At the event, Samsung revealed that its Galaxy Fold device is configured to work with all popular apps and even the Microsoft Office suite.
The software and hardware have been optimized to work with apps like Google Maps WhatsApp, as well as the Microsoft Office productivity suite. Microsoft Office apps have been specially adapted to work with the 7.3-inch display and it will be able to adjust the interface quickly when you move between the two form factors.
Samsung Galaxy Fold hardware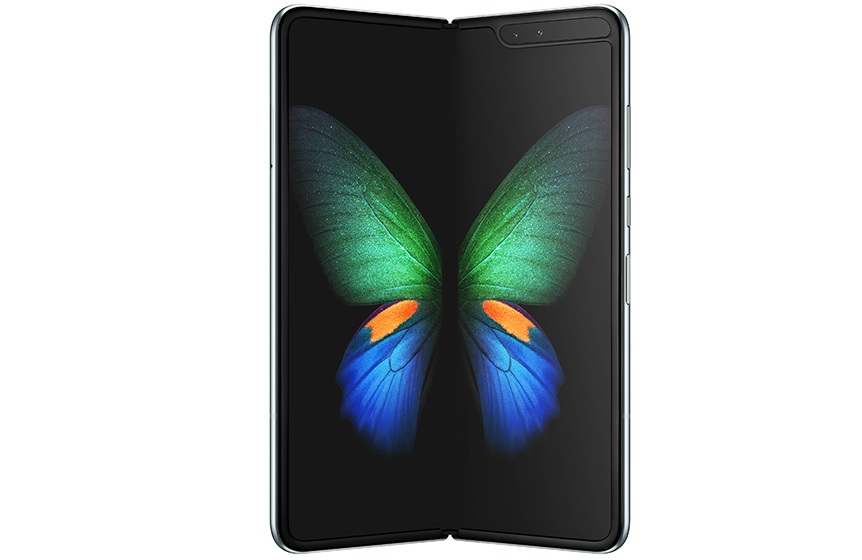 Samsung's first foldable is simply called the Galaxy Fold. It has a 7.3-inch Infinity Flex screen when opened and it switches to a 4.6-inch screen when it's folded. The resolution of the giant display is 1536 x 2152 and it reduces to 840 x 1960 when it's folded.
Samsung Galaxy Fold uses two batteries and while they are separated by the fold, they are combined when you boot the operating system.
The device is powered by a whopping 12 GB of RAM, and a massive 512GB of storage. There's an also fingerprint scanner on the side of the device.
When folded, the phone obviously looks chunky. It comes with a total of six cameras, three on the rear and one on the front. The rest two are above the 7.3-inch display inside the fold.
And the price is just…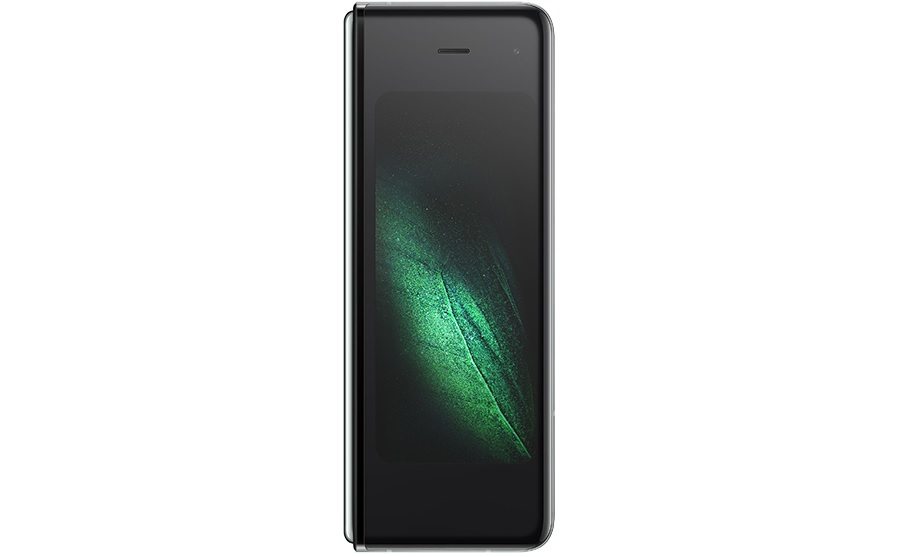 Samsung's Galaxy Fold design is complicated and it's a luxury device, so it starts at a whopping $1980.
As expected, the device is not cheap by any means and it is likely that the foldable phones from other manufacturers will be also in the same price range.
The release date of Samsung Galaxy Fold is April 26, 2019. Samsung plans to sell the device in black, silver, blue and green colours. The customers can personalize the colour of the hinge.