Lenovo appears to be working on a new 2-in-1 device with a feature similar to Apple MacBook's touch bar but with advanced functionality. In a patent filing, Lenovo revealed a new device that would obviously run on Windows 10 and it may come with a mini-display which will have support for touch inputs, allowing users to perform additional tasks.
First spotted by us, the patent titled 'Multiple display device' was filed by Lenovo on last day of 2016 and it was published by USPTO on February 5, 2019. In the patent application, Lenovo details a method to reveal how a mini-display is integrated into a 2-in-1 device and its purpose.
Lenovo explains various functions of mini-display. For instance, Lenovo says that a mini-display could be coupled to the device in a way that will allow the device to render information to mini-display which will also support touch inputs. The mini-display could include one or more types of sensitive display, for example, it may come with both capacitive touch and infrared sensor touch sensing.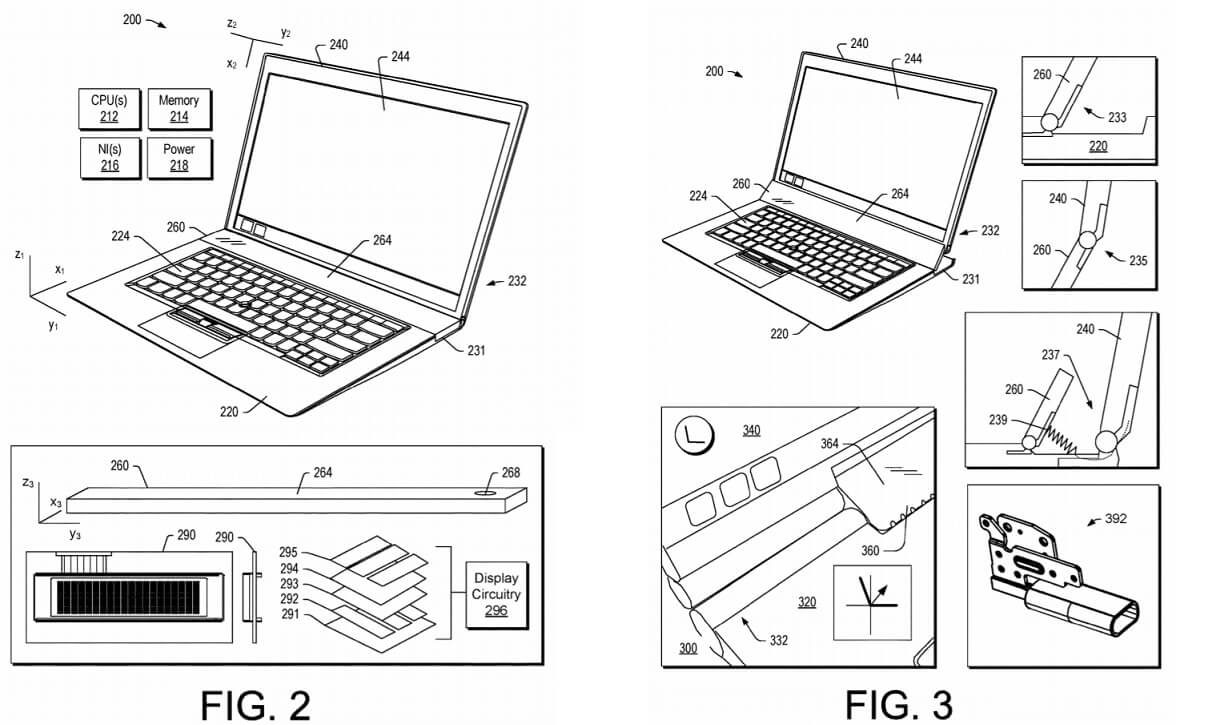 Another example claims that the mini-display will be tiltable with respect to a keyboard housing and it could be part of a hinge assembly that brings keyboard and main display together.
It also appears that the mini-display will be able to connect to a smartphone and render its content as well.
"For example, where the device is operatively coupled to a user's smartphone, the mini-display may render call information, email information, text messaging information (e.g., instant messenger, etc.), etc. to the mini-display as associated with one or more accounts of the user's smartphone, which may differ from one or more accounts of the user's device (e.g., a laptop computer)," Lenovo explains.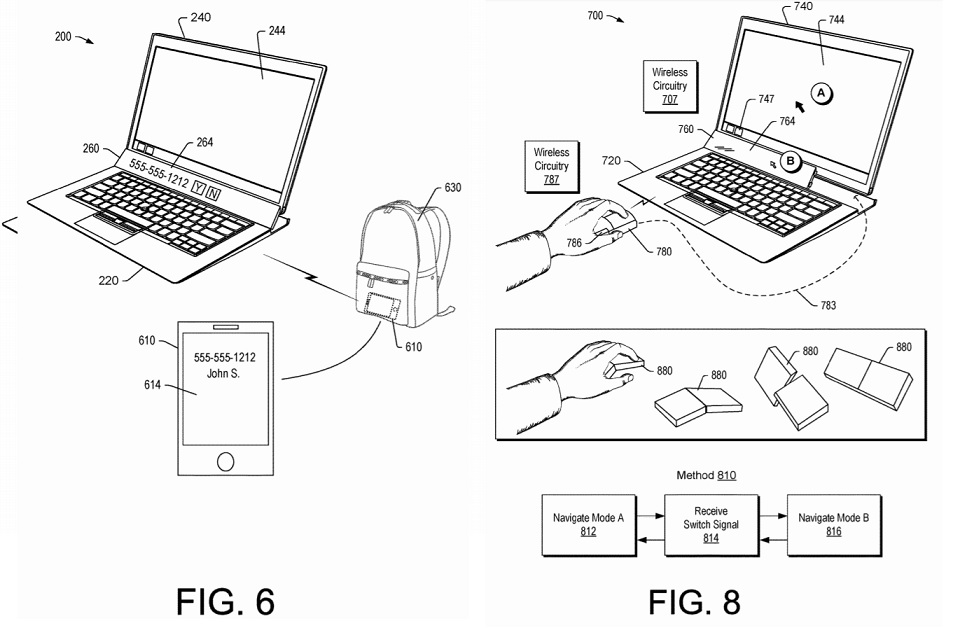 It does sound like an innovative idea which could be implemented in real life. However, it's worth noting that not all patents turn into a product and it remains to be seen whether Lenovo will opt for a mini-display in its flagship laptop lineup or not.