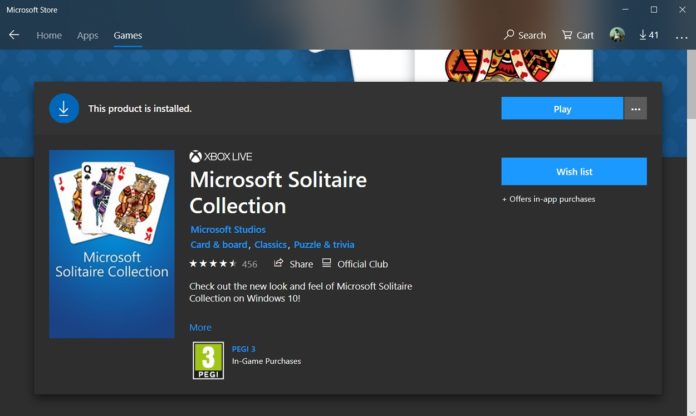 Solitaire, which has been included in every version of Windows since Windows 3.0, is now getting new features on Windows 10. Microsoft Solitaire Collection is a default game in Windows 10 with a modern interface and it receives updates via the Microsoft Store.
Microsoft Solitaire Collection comes with modern versions of Spider Solitaire, Pyramid, FreeCell, TriPeak and Klondike. It looks like Microsoft hasn't forgotten the most popular default game of Windows as the company earlier this month announced that its Solitaire Collection is getting better soon.
In a video, Microsoft announced that Solitaire that comes free with Windows 10, is getting a new feature which will bring the highly-anticipated levelling system. The update, which was announced on February 1 in an interesting video, will add a player levelling system with experience points and rewards.
"Get ready to Level Up your Solitaire Game with a feature we've been working on for a long time," Microsoft says in the description of the video. The video transcript says that the levelling system is catered to players who just want to track their progress and get rewarded for playing any game in solitaire.
It certainly makes sense for the solitaire game to have a levelling system as it would make the game a little bit more enjoyable. It's not known when Microsoft will update the game but it is expected to happen soon, probably later this month.
As the comments in the video suggest, there is still room for improvements. For instance, the game could get even better if Microsoft allows users to play the daily challenges which they missed in past.