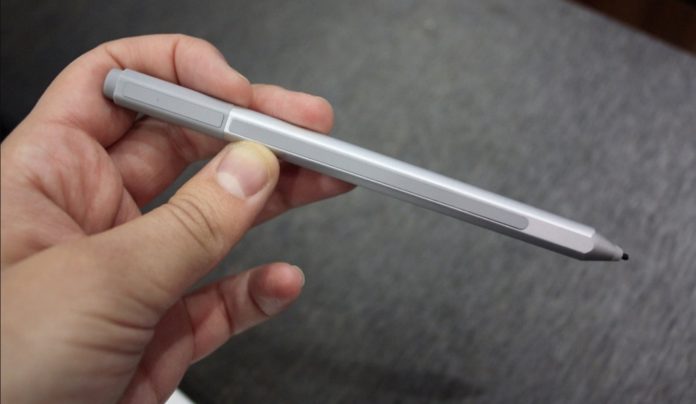 The Surface Pen is still one of the best styluses you can buy and it is getting better, according to a new patent application. The Surface Pen is well integrated into the company's 2-in-1 Surface lineup system and it uses strong magnets to attach to the side of the recently launched Surface Pro 6.
A new patent suggests that Microsoft is working improvements for Surface Pen and how it works with 2-in-1 devices.
First spotted by us, the patent titled "Configurable communication protocol for communication between a stylus device and a host device" was filed by Microsoft in 2017 and published by USPTO on January 22, 2019.
In the background section of the patent application, Microsoft writes that Surface Pens with touch sensor integrated can interact with computing devices with a touch panel.
The stylus which can interact with touchscreen devices may feature a rubber tip or a similar feature, but this solution may be less effective when fine tip pens are used. The patent background explains that challenges also exist in distinguishing a passive stylus from fingernails and other fine user touches.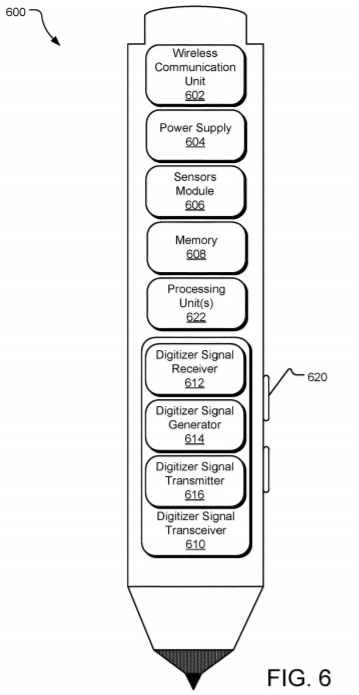 It appears that Microsoft has figured out a solution to deal with reliability issues of the stylus and the patented method has been explained below:
"The position of the stylus device with respect to the sensing surface is tracked by the digitizer system and interpreted as a user command. In some technologies, position of the stylus device can be determined based on detection of capacitive coupling between an electrode of the stylus device and one or more electrodes of the digitizer. For example, the device display may include a digitizer with a plurality of X and Y oriented conductors or a resistive film to receive signals transmitted from the electrode of the active pen. To accurately identify tip position, the transmitting electrode is, in some technologies, physically positioned within a writing tip of the stylus device," Microsoft explains in the detailed description section.
The improvements detailed in the patent for Surface Pen does not guarantee that the technology would reach mass production, but it's pretty clear that Microsoft is looking into ways to improve its stylus.