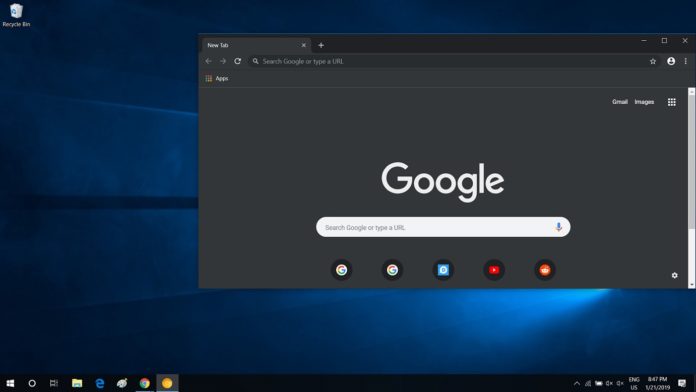 Multiple reports and findings last year revealed that Google Chrome is slated to support a built-in dark mode on Windows 10 soon. Currently, the search engine giant is testing this feature in Chrome Beta and Canary distributions.
Dark theme is a new trend and it's quite useful as it allows users to counter eye fatigue and reduce battery consumption. Google started working on Chrome's official dark mode started in late September 2018, and the latest macOS version also includes support for a dark appearance
On Windows 10, Google Chrome's dark mode is still unfinished and there are noticeable UI glitches. But the search engine giant is internally working on multiple improvements for its Chrome browser's dark mode and the company has shipped the latest modifications with today's Canary update.
In the latest Chrome Canary build which was released earlier today, Google has updated the tab page and now it features a dark grey background.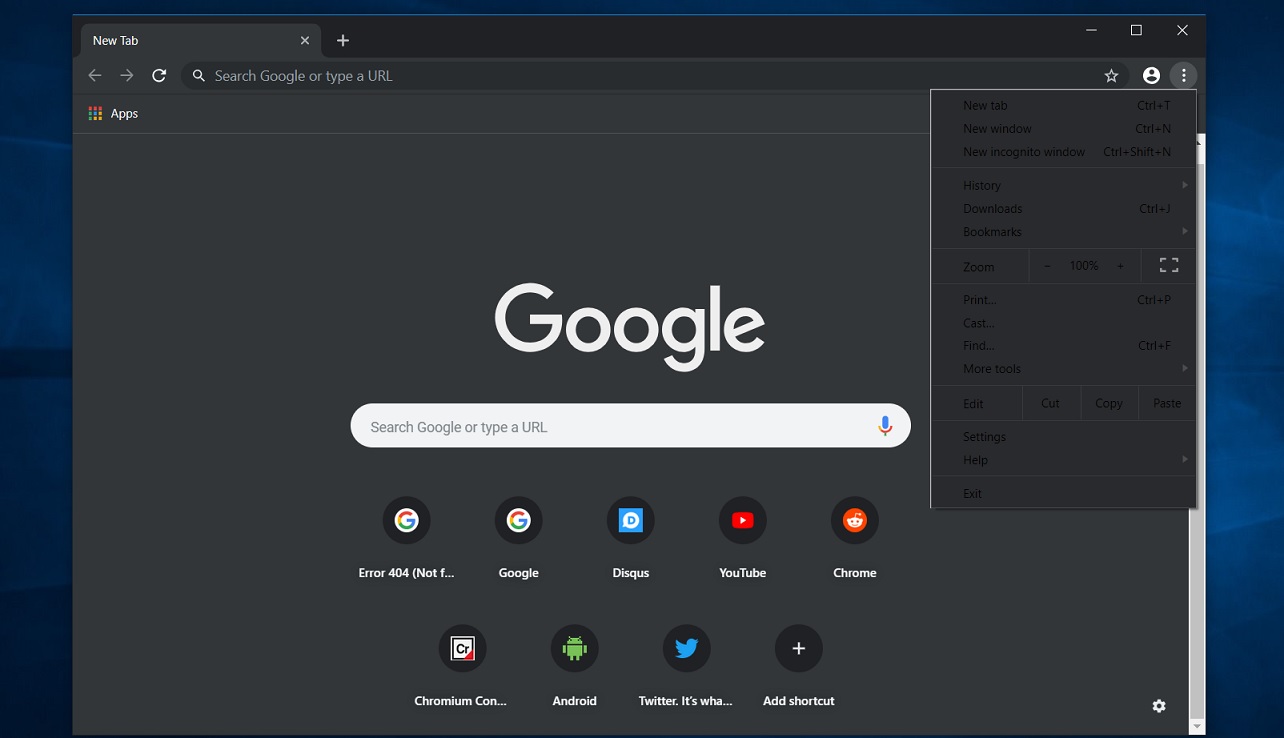 As you can see in the above screenshot, Chrome Canary now has a dark background and it is visible when you open a new tab. The logo of Google uses a shade of white colour that compliments the dark background, but the design of the menu remains unfinished.
Yep, it's also on beta but very black.

— Tero Alhonen (@teroalhonen) January 21, 2019
As Tero noted on Twitter, Chrome Canary's new tab background colour is dark grey, but the Chrome Beta has a jade black background. However, the Canary changes are more latest and the company might opt for dark grey background over jade black.
Dark themed History, Downloads pages

After Tero discovered the new dark tab page, we did a quick search on Chromium bugs database and a post by Chromium contributor revealed that we can also enable dark theme in Chrome's history and downloads pages.
To enable dark mode in Google Chrome's tab view, history, downloads, bookmark, settings pages, here is what you need to do:
Download and install Google Chrome Canary.
Pin Chrome Canary shortcut to the desktop.
Right-click shortcut.
Select Properties
In the target field, add the following string after "chrome.exe". Make sure there is a space after ".
--enable-features=WebUIDarkMode --force-dark-mode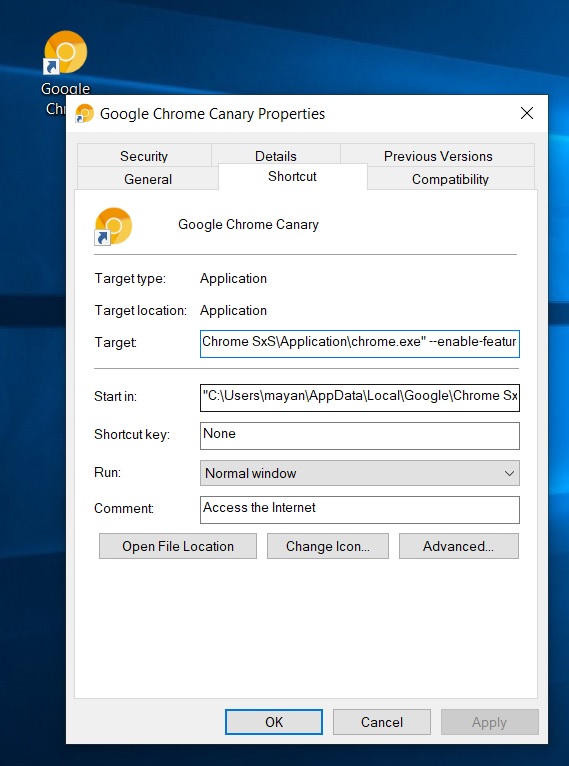 The above trick allows Chrome Canary users to enable the Chrome dark mode skin at all times, regardless of Windows 10's settings. Google Chrome stable with dark appearance will be shipped to the public later this year.